Boom for Russian oil service companies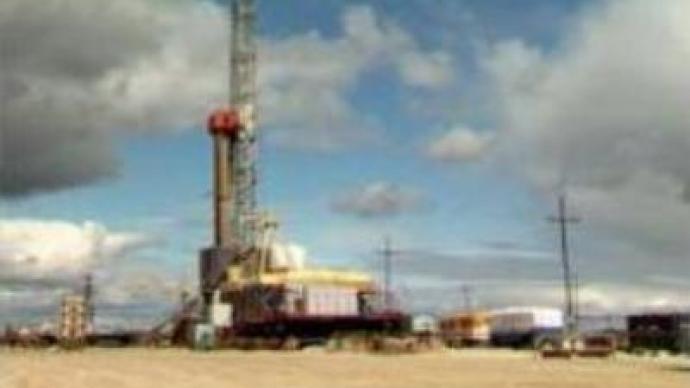 The rise in the oil prices has enriched not only oil companies. Service companies that deal with geological surveying, drilling and extracting are seeing even better results.
The Russian oil services market is really young. Years of underinvestment had a strong effect on the industry and those involved in the industry say that ten years ago it was not really a market at all.
"The Russian market is unique because Soviet people during 30-40 years of isolation created some independent technologies which offered to the market a very good combination of price and quality. I would say that there is huge amount of development which has to be done in the future,"
said Feliks Lubashevsky, President and CEO of Integra.Last year, the market was valued at over $US 11 BLN.Taking into account a great number of new projects, analysts expect the oil service business only to grow – even surpassing the growth rate of the oil companies.
"We may grow with this market at least 50-100% per year,"
added Feliks Lubashevsky.Over the last ten years, international companies have been dominant in this segment of Russia's oil industry.However, analysts expect the development of domestically-owned oil service companies to become a much bigger part of the oil sector over the next five to ten years in line with the substantially increased expenditures.There are two reasons for the government to be interested in the development of the Russian-owned oil service industry.
"One of course it is a logical development of the state looking to have greater domestic ownership of all aspects of the oil industry from the oil field right down to the export terminals. Secondly, it is the next phase of development of the oil industry, and we see a substantial increase in the level of capital expenditure by oil companies – partly on new fields, but certainly on existing fields,"
commented Chris Weafer, Chief Strategist at Alfa Bank.According to the new rules of the game, the state is not excluding, but reducing the role of foreign firms to that of export partners of the Russian companies, rather than having the exclusive control that they have enjoyed until now.
You can share this story on social media: