BoNY is suited by Russia US$ 22 BLN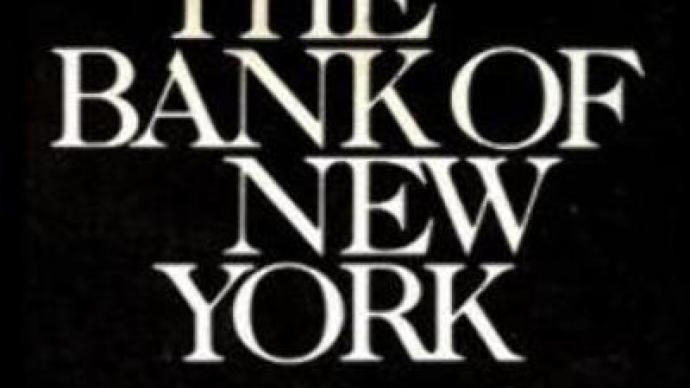 Russia's Customs Service has re-opened a money laundering case against the Bank of New York. It is seeking $US 22 BLN in damages for unpaid export duties.
Russia's Federal Customs Service filed a lawsuit against the Bank of New York.Filed in Moscow's arbitrage court, the suit claims the state lost $US 22 BLN in unpaid export duties as a result of a money laundering scheme.In 2005, the bank agreed to pay more than $US 30 MLN to resolve a U.S. probe into the conspiracy.One of the lawyers representing the customs service outlined the accusations.
"It's alleged that the Bank of New York participated in money laundering from 1996 till 1999. Over that period more than US$ 7 BLN were transferred through the Bank's accounts. Our U.S. colleagues have been pursuing this case for many years and recently asked us to represent the Federal Custom Service of Russia,"
stated Maksim Smal, lawyer from Smal and Partners.Some analysts have downplayed the effect of the suit on the bank. Its shares fell as much as 1.0% on Thursday.Representatives from the Bank of New York declined to speak to Russia Today. However they did released a press statement on Thursday saying the Russian lawsuit is "totally without merit" – but says it has not yet been informed of the exact details of the case.
You can share this story on social media: