Domino effect: Bolivia seized power grid from Spanish company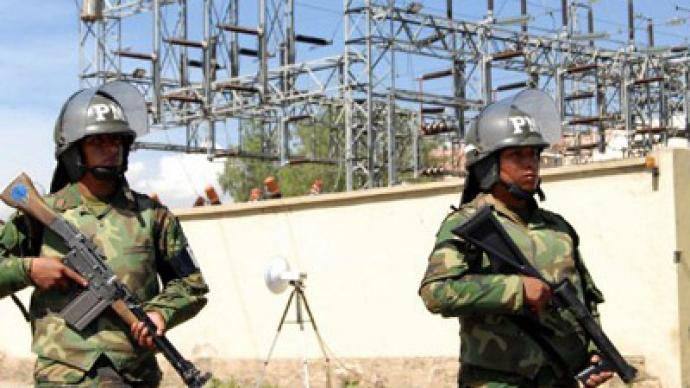 Spain's energy business gets a second hit from South America as Bolivia's President Evo Morales announced plans to nationalize the country's major power grid owned by Spain's Red Eléctrica.
Troops peacefully took over the company's facilities in the central city of Cochabamba, hanging Bolivia's flag across its entrance. Morales said Red Electrica hadn't invested enough in Bolivia as only $81 million had been invested in Bolivia's power grid since it was privatized in 1997.The move came just two weeks after Argentina took control of the country's largest oil company, YPF, from the Spanish energy company Repsol, which had a majority interest.Red Electrica owned 74% of Bolivia's electrical transmission network, or 1,720 miles of high voltage lines. The company's shares dropped 3.5% after the nationalization was announced.  Spanish Ibex 35 index declined 1.4%.The company hasn't commented the issue, while Spain's Ambassador to Bolivia, Ramon Santos, said the takeover "is sending a negative message that generates distrust."It isn't the first time President Morales has taken advantage of the symbolism of May Day, international workérs day, to announce a nationalization. In 2008, he used May Day to declare the nationalization of Bolivia's leading telecommunications company, Entel, from Telecom Italia SpAOn the same day in 2006 he revised contracts on gas and oil sector in order to secure the Bolivian state greater control of, and a bigger share of profits from the country's resources.
You can share this story on social media: