Big pay increases could threaten Russian economy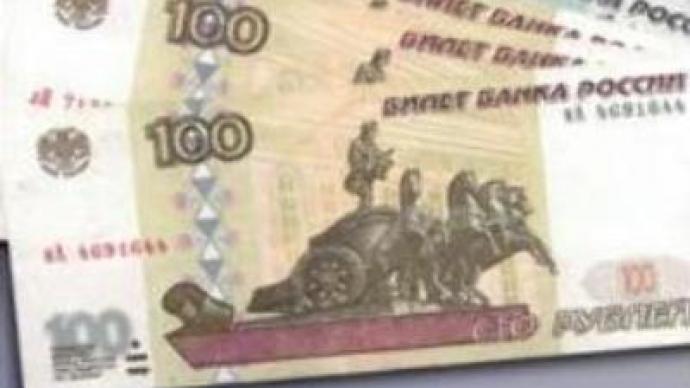 Employees at the Ford plant near St. Petersburg have returned to work after a strike, and negotiations over pay have resumed. Pay increases which could result are likely to have effects beyond Ford and the workers directly involved.
As negotiations continue between the employees and management at Ford, other manufacturers are keeping an eye on developments – particularly in the automotive industry, which has attracted a lot of investment to Russia, in part because of lower labour costs. A key part of the employees claim is the need to offset inflation. Ford has offered an increase of up to 20%.
"The trend in Russia over the last couple of years has been that wages have been increasing significantly faster over inflation, actually more than double the way of inflation. For example last year, we had the normal wage increase about 30%. So the upper offer from the company Ford is actually below the average for the last year. So I don't think that the offer of 20% is unreasonable, but the point is you cannot have this kind of increase, double the rate of inflation, going for many years,"
Peter Westin, Chief Economist at MDM bank in Moscow stated. Other countries have had similar problems managing wage expectations and inflation. South Africa had inflation of more than 10% for 20 years and when strong trade unions pushed wages to match this, it created problems for manufacturing companies in particular, and added to inflation. The year 2008 is an election year in Russia, and it is in nobody's interest to have industrial turmoil, and the low unemployment in Russia's major cities adds to the pressure. This means that if one company yields large rises then others are likely to follow suit.
"If it sets a precedent for independent private companies – well, probably, it is a very good year to negotiate salaries. You could see if they get 20% plus that would probably be something that people will look closely in other companies. In Moscow and St. Petersburg you do have extremely low unemployment which creates wage pressures,"
Mr Westin concludes. But wage pressure drives inflation. And if large pay increases flow on to other companies it could be good news for employees in the short term, but could, in the longer term, mean problems for both the companies and the wider economy.
You can share this story on social media: