India exodus: BHP Billiton walks away from oil and gas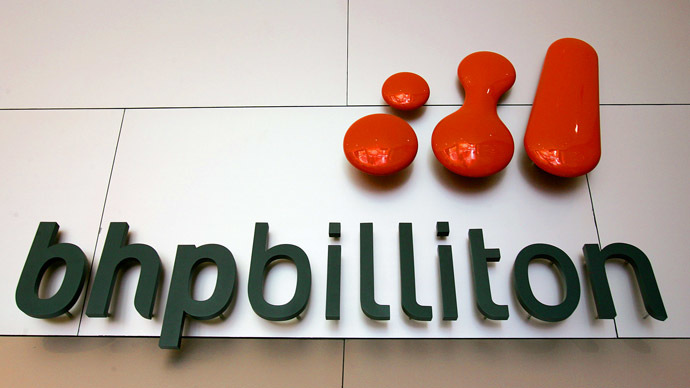 The world's biggest miner BHP Billiton says it will exit most of its Indian oil and gas projects. Local media cite delays in getting exploration permits. It comes at a sensitive time, as India seeks to support its flagging economy with foreign cash.
The Anglo-Australian resources company hasn't confirmed the reason for its decision to walk away from its nine oil and gas exploration blocks in India, Reuter's reports.
"The decision to relinquish these blocks is the result of an exploration portfolio review ... there have been regular discussions and communications over the last 12 months with the Ministry of Petroleum and Natural Gas," BHP officially stated. 
However, BHP had said its operations in the country were often blocked by delays in permits from India's defence ministry allowing it to conduct exploration activities.
BHP's withdrawal from India, the world's fourth largest fuel importer, comes at a time, when the country is looking to attract foreign investment and ahead of a likely fresh round of energy block auctions in January.
"India is significantly dependent on foreign oil and the government wants to enhance interest from foreign players to produce more here," said the Head of energy at KPMG India department.
"This is a sad story for India's E&P (exploration and production) sector. Sentiments are already negative and the exit of BHP Billiton is going to do more harm," added R.S. Sharma, former chairman of state-run Oil and Natural Gas Corp.
Among other 'failure stories' of foreign companies abandoning India because of overly restrictive regulations are the worlds' largest retailer by sales Wal-Mart, as well as steel maker Posco headquartered in South Korea. In July the Luxembourg steel producer Arcelor Mittal abandoned plans to build a second large steel plant in eastern India.
BHP Billiton - the world's leading mining company was founded in 2001. The company is engaged in mining of bauxite, coal, copper, manganese, iron ore, uranium, nickel, diamonds, silver, and titanium.  BHP Billiton also produces oil and natural gas.