Calls for Barclays CEO resignation crash bank's shares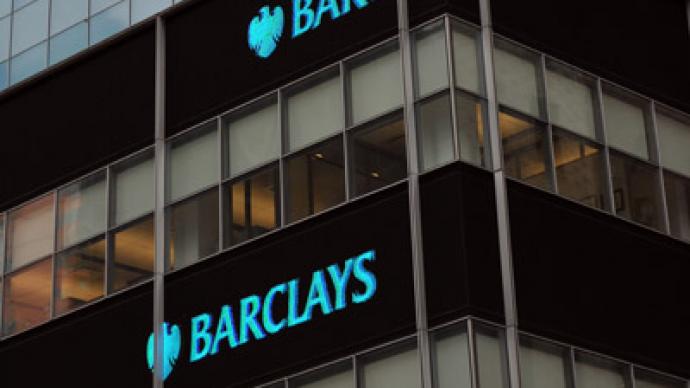 UK major Barclays Bank saw its shares plummeted by 8% in late morning trading after it paid a $450 million fine after being found guilty of market manipulation. It has brought calls for the resignation of Barclays CEO Bob Diamond.
Investors rushed to sell Barclays shares worried about changes in the Barclay's board, and possible exposure in the inquiry into the banking sector.On Wednesday, US and British regulators imposed the fines on Barclays for providing false figures on borrowing rates between 2005 and 2009, which affected hundreds of trillions of dollars of transactions, including bank-to-bank loans. The regulators also said Barclays tried to fix the rates as it was worried about its public image during the 2008 financial crisis.The allegation over rigging the markets is a blow to Barclay's reputation and resulted in calls for the management team to quit. The British PM David Cameron said: "I think the whole management team has got some serious questions to answer. Let them answer those questions first."Meanwhile the Labour leader Ed Miliband called for a criminal investigation into the manipulation the interest rates. The UK Chancellor, George Osborne, is going to make a statement on the inquiry later on Thursday.Diamond as well as three other top bank executives has already agreed to give up bonuses this year, citing their "collective responsibility as leaders." Diamond received a £2.7 million bonus last year despite outrage over high payments despite weak financial results from the bank.Barclay's stocks fallout in London has weighed down shares of other banks such as Lloyds Banking Group and Royal Bank of Scotland, as investors become concerned about the involvement of other major banks in the rate fixing scandal.
You can share this story on social media: