Barclays announces 3,700 job downsizing plan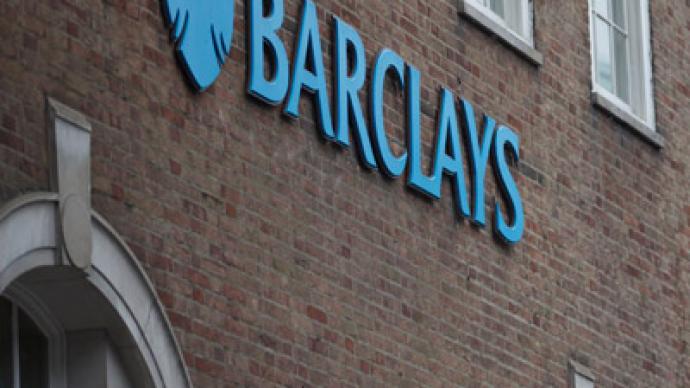 Hoping to convince a skeptical public, Barclays plans to shut down its scandal-smeared Structured Capital Markets division. The manoeuvre is part of a plan to eliminate over 3,700 jobs, and trim £1.68bn ($2.7 billion) in annual costs.
Barclays Chief Executive Anthony Jenkins announced the downsizing plan on Tuesday. The firm employs about 24,000 people at its investment-banking unit, and about 140,000 worldwide. The downsizing plan will eliminate 1,800 jobs in the corporate and investment banking sector and 1,900 in European retail and business banking.A majority of the investment banking cuts stem from the closure of SCM, which is expected to be fully shut down today, The Guardian reports. Anthony Jenkin's announcement to close SCM via downsizing is viewed as an acknowledgement of their past wrongdoings and their intention to 'shred' this tainted brand image and renew the public's trust in the Barclays brand. The elusive SCM division facilitated offshore tax evasion deals and yielded almost £1bn per year income in 2009, until the scheme came crashing down in classic whistle blowing fashion. Barclays was accused of orchestrating tax avoidance on an 'industrial scale'.About 1,600 jobs have already been cut at SCM, Finance Director Chris Lucas told reporters on a conference call this morning. Lucas was also involved in the Libor lending scandal and is under investigation by the UK's Financial Services Authority, and announced his plan to retire on February 4.The tax loophole scheme was followed by Bob Diamond's Libor rigging and insurance mis-representation scandals. Barclays was fined £59.5 million by the UK's Financial Services Authority for misrepresenting the Libor lending rate to investors. Diamond resigned on July 3, 2012 and Anthony Jenkins succeeded him. Shaking off the years of scandal is not an easy task for the new executive, but Jenkins told BBC radio that Barclays is committed to "making money in the right way".After the Structured Capital Markets division paid out $2.5 billion in compensation over mis-selling, the bank reported an adjusted pre-tax profit for 2012 of $7.05 billion, up 26% from 2011's profit of $5.9 billion. Jenkins plans to focus investment in Britain, the US, and Africa, and to pare its company presence in Europe and Asia. 1,900 of the proposed job cuts will come from advisory business sectors in continental Europe.Barclays stock has risen almost 15% this year, making it the best-performing of Britain's five biggest lenders, Bloomberg reports. HSBC, a close second, has risen 11%.  An overarching trend of 2012 was a cut in bonuses. Barclays followed suit, as the average employee bonus fell 13% to £13,000, according to Bloomberg. This is a 17% drop from the previous year bonus payout of £54,100, Barclays said. In total, the lender will award £1.85bn in bonuses. "Barclays is changing," Mr. Jenkins said in a statement. "We intend to change what Barclays does and how we do it and have set out clear commitments against which our progress can be measured".
You can share this story on social media: