Need for cash forces banks to raise interest rates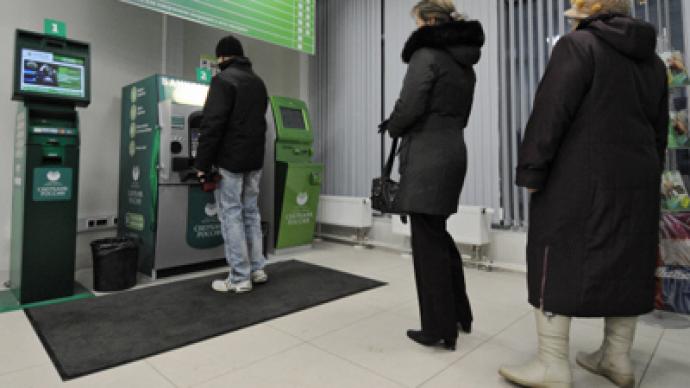 It's a great time for savers in Russia, as more than half the country's biggest retail banks have increased their rate on rouble deposits in an effort to attract cash.
­State-owned Sberbank began by bumping depositing rates 1.5% to 7.25%. Other players have been forced to follow to remain competitive. Bank of Moscow and Raiffeisen went as far as increasing their rates as high as 10%. The debt crisis in the Eurozone as led to a liquidity shortage and increased rates on the interbank loan market. The increasing cost of money has forced banks to look for other sources of financing such as people's savings. Experts believe it'll continue for a while. Rates on deposits may increase again before the end of the year. Nikita Ignatenko, an analyst from Investcafe, explains that in the summer low interest rates led to cheaper loans and more money in the economy. But now the situation is different. "With liquidity becoming more and more scarce, and with bank loans continuing to increase, banks were forced to increase deposit rates," he said.Small banks started slowly increasing their deposit rates even before Sberbank, but the state giant made the sharpest move, which many experts say is almost unprecedented. During the 2008 global economic turmoil savings of Russians came to rescue the country's banks. Back then the banks also increased deposit rates to attract money. During the crisis many Russians actually gained on increased deposit rates while the banks were losing money with deposit rates as high as 18-20%. But it could not last. The Central bank intervened to force banks to decrease rates to prevent a crisis when the time came for the banks to pay back clients.