Banking sector to face cleanup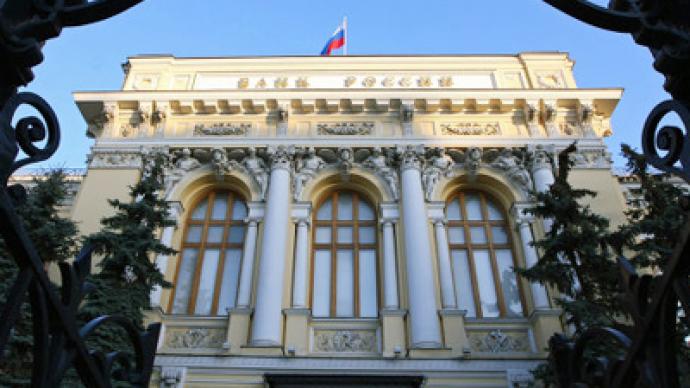 With Russia's banking sector reform well underway, President Dmitry Medvedev has come up with a bunch of legislative changes regarding how banks operate in Russia.
Medvedev has asked the government and the Central Bank of Russia to make amendments to reduce the state control of VTB Bank and Sberbank of Russia to below 50%.
The state directly controls two of the country's backbone banks, VTB and Russian Agriculture Bank. Some others are controlled by the state-owned Vnesheconombank, while Sberbank, Russia's biggest bank, is controlled by the Central Bank, which is non-executive branch by status.
According to its privatization plan, the government will sell 35.5% minus one share in VTB in the period 2011-2013. It sold a first 10% last year, and plans to sell 10% more in 2012. The government currently owns 75.5% of VTB.
Russian Agriculture Bank, or Rosselkhozbank, is wholly owned by the state, which aims to sell 25% of its shares by 2015 and pull out entirely by 2017.
Fitch ratings agency appears to be the likely fly in the ointment saying that such privatizations "could reduce the potential for state support" and negatively impact the ratings of the affected banks. Moreover, if the government were to exit fully from the ownership structure of state banks, or to make any clear statements concerning burden sharing with creditors in case of bank failures, then downgrades … could be more severe".
"If the government is no longer the majority shareholder in the banks, then it might have less incentive to support these banks in the event of some kind of systemic shock. It is just a matter of probability for rating agencies. It doesn't mean that the overall rating will go down, but the support rating will decrease. On the other hand, if the government banks' ratings are lower, they will have less competitive advantage versus private sector banks, for instance in terms of funding costs," says Jason Hurwitz, senior financial analyst at Alfa Bank.
Separately, Russian banks are to face an even tougher adverse selection than the one seen for deposit insurance system.
President Dmitry Medvedev asked the government to speed up the amendments allowing the central bank to punish banks based on a so-called "reasoned judgment". It's applied when there's an indication a bank violates CBR regulations, but the Central Bank doesn't have enough evidence to prove it.
Jason Hurwitz says that the decision to implement reasoned judgment "is likely a response to the Bank of Moscow fiasco from last year, for which the Central bank was criticized for its failure to control problematic lending practices. If the CBR gets more reasonable judgment, then this effectively takes away any excuse for regulators along the lines of 'we could see it was happening but we couldn't prove it.' Now even if they can't prove it, they can act on it. Of course there will be instances when this judgment will be questioned, as well as cases for which it will be very good that the CBR has this judgment."