Banks begin credit issue without background checks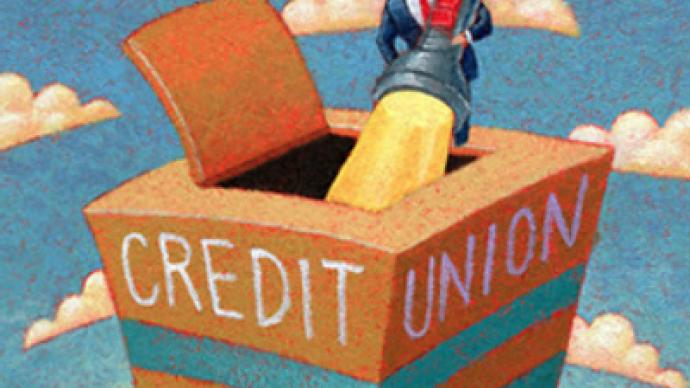 Universal banks are starting to give general consumer credit without requiring proof of income to borrowers at rates of 25-30% reports Kommersant.
Earlier only express credit banks would give out loans with rates at 40-100%, but as growth for such loans is on the rise, universal banks are ready to take on new risks.
In February, the Bank of Moscow stopped requiring income confirmation on cash loans. Now three other banks have started moving similar programs. OTP Bank has begun issuing general purpose loans up to 50,000 Roubles requiring only a passport. Uralsib, although requiring a passport and work record, has upped the limit to 300,000 Roubles for new borrowers and 500,000 for previous borrowers with good credit history.
Trust Bank also requires two documents, including the passport, but the second one can be a driver's license or any other document of choice. Their limit is 40,000 Roubles.
Earlier such services were only offered by high-risk lending banks like HCF Bank, Russian Standard and Renaissance Credit. However, the loans were accompanied by extremely high interest rates like 69.9% at HCF Bank.
Andrey Kapko, Vice-President of the Bank of Moscow said that demand for such loans has recovered more quickly than for standard loans.
"We decided to abolish the mandatory requirement of providing income tax documents because we were having to deny a significant number of potential borrowers who simply couldn't confirm their income."
Universal Banks see profit potential as the traditional lending banks offer similar rates while requiring many more documents.
Sergei Kapustin, head of the risk assessment at OTP Bank says that universal banks can afford to further lower their rates because they rely on borrowers with a higher quality credit rating.
"Thanks to point of sale lending in the last year we accumulated a credit history of two million of our borrowers. This will allow us to adequately calculate the risks."
Renaissance Credit board chairman, Alexey Levchenko, agrees and believes the risk may be decreasing.
"One indicator of the effectiveness of risk policy is an indicator like a first missed payment. WE have seen with general loans issued in 2009 a default rate at almost two times lower than before the crisis – 3.5%"
You can share this story on social media: