Make or break: Taking the big banks apart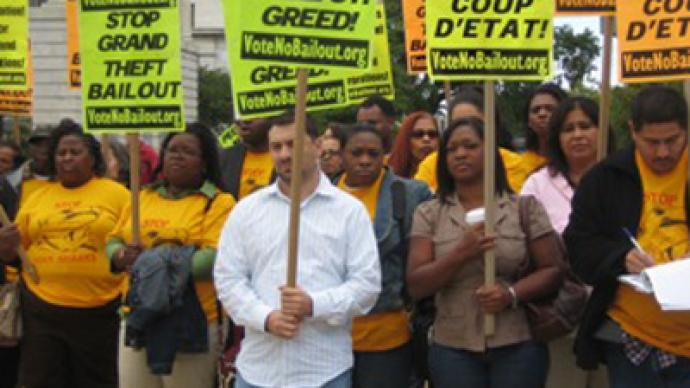 While some walk out onto the streets chanting "Bail out the people, not the banks," global financial bosses are breaking their heads over what to do with the "too big to fail" banks – bail out or break up?
Experience shows occasional market disruptions are natural. However, big banks supported by the government seem to be turning these temporary setbacks into a disaster.The head of research at the Dallas Federal Reserve, Harvey Rosenblum, insists the ultimate solution – though a difficult one – is to break up the US's largest financial companies. He voices the opinion – shared by many – that stability will return to the financial sector when bailing out banks ends. "A bailout is a failure, just with a different label," he concludes.Rosenblum warns that while taking apart the big banks is pricey, it is the least costly alternative.Another issue, though, is how that can be done and whether splitting up the banks will not lead to the failure of a whole chain of newly established small structures, which could be equally disastrous to the economy.Many experts say that the big banks are not only too big to bail, but also too big to exist.Even if a break-up is successful, the incentives for the smaller banks will be unhealthy.Banks will be able to afford to make mistakes or take on bad risks or make irresponsible decisions without any consequences such as financial collapse, because of their size.Another issue to think over is whether bailing out a large number of smaller failing banks is easier than bailing out a smaller number of large ones.
You can share this story on social media: