Bad debtors' credit histories to be exposed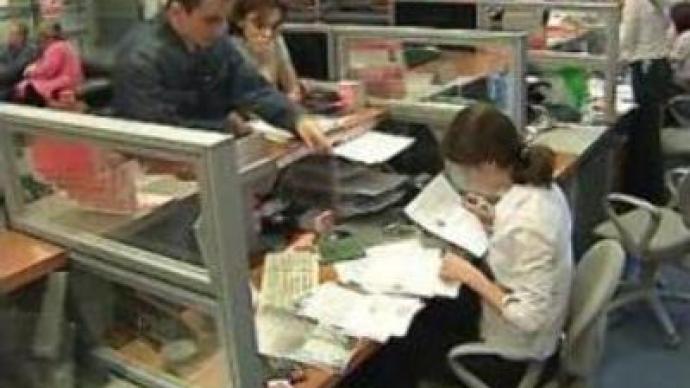 As of next month, the Federal Migration service has agreed to give passport and address details of borrowers to the National Bureau of Credit Histories. The Central Bank says the average loan is now a little over $US 3,000.
Russia's Central Bank has reported a three-fold increase in the bad debts at Russia's 30 largest banks over the last year, with personal loans increasing in popularity. Analysts blame unpaid debts on banks seeking market share rather than quality borrowers. However, Gennady Melikyan, First Deputy Chairman of the Central Bank, doesn't see it as a real threat to the system.
"It's obvious that rising volumes of loans lead to growing amounts of bad debts,"
he explained.
"But there is not any real threat to the system… because for now interest rates are so high that they easily cover those expenses which banks incur from those who don't pay back debts."

You can share this story on social media: