Baby food boom in Russia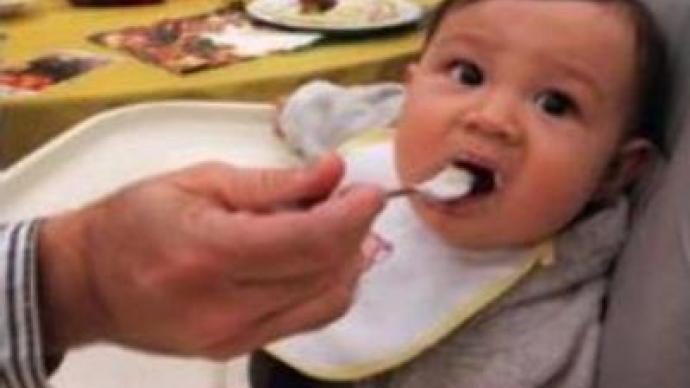 Baby food is a growing business in Russia: up by almost 30% in the past year. The switch from home made baby food towards prepared products has made the market one of the most profitable food segments in Russia.
With baby food sales up by a third from the previous year, the Russian market is now worth almost $US500 MLN. Strong competition in the juice and bottled water market has led companies towards the relatively new and lucrative baby food segment.The leading baby food companies are Wimm Bill Dann and Lebedyansky.Domestic and international dairy manufacturers are expanding their production capacity and considering new production facilities to meet Russia's booming demand. But as they expand into Russia's regions, they are running into distribution problems.
"A number of companies face capacity constrains. So you will see investments into current modernization of their plants. But also new plants are being built, especially in the regions where it is very costly to distribute baby food"
, says Viktoria Grankina, analyst from Troika Dialog, a Russian brokerage and investment company in Moscow.The baby food market has been transformed since Soviet times with new products, technology, and companies entering the sector. The biggest change, however, is the advent of recognized brands. The leader, with the highest sales, is Agusha. Its products ranging from yoghourt and pureed meat dinners to fruit juices. Russian brands are proving more popular than international rivals.
The competition also has the effect of pushing down prices making baby food more accessible for lower income earners. Analysts say baby food will take a growing share of juice and dairy companies' production as they respond to increasing demand from Russian parents.
You can share this story on social media: