ATMs big hit with Muscovites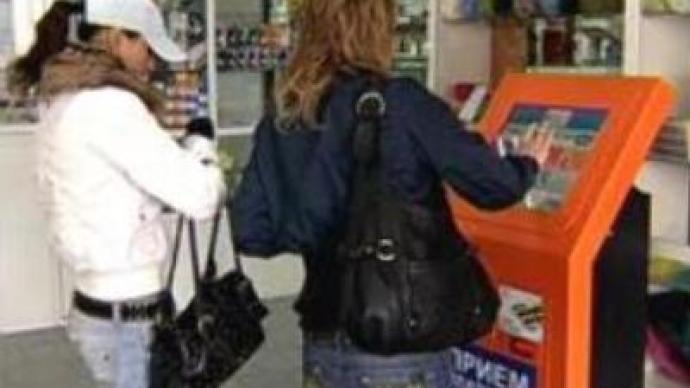 The number of payment terminals in Moscow has soared since they were first introduced in 2004. While most Russians see them as means to pay phone and internet bills, for some, the payment ATMs are a way to make money.
By 2005, the number of payment terminals in Moscow reached some 5,000. According to Paytransfer – a leading maker of payment terminals – today approximately 5,000 units are now being produced every month, and all of them sold.Ordinary Russians often use the automated service to top up their mobile phone accounts. But as the number of users grows, so does the number of owners, who profit from the commission received on each payment.
"It's an easy business to start. You don't need much initial capital. First you need to buy the terminal. Then, you sign a contract and get a personal account. You don't need much more,"
says Paytransfer's Sergey Kotelnikov.A payment ATM can cost between $US 2,500 and $US 3,500 depending on the features it offers.
"Our company currently owns 368 payment terminals. The average time necessary to get back the money invested initially in the purchase of the terminal is approximately 12 months. It's neither highly profitable nor not-profitable. It's an average business,"
says Sergey Bogdanov, a businessman.The yield depends on the location of the ATMs and the number of people using them. The most densely-populated areas – such as malls and metro stations – usually bring high profits of up to $US 2,000 a day. But the cost of renting such a spot can reach several thousand dollars a month.Payment terminals are not a risk-free investment. The machines are sometimes stolen. More often they are damaged despite all the anti-vandalism features.But the risks have hardly scared investors. Experts say the market in Moscow is growing so quickly that it has already reached saturation point. They add that expansion will continue in other regions such as the Urals and the Far East.
You can share this story on social media: