Argentina ordered to pay $1.3bn by US court, fears of default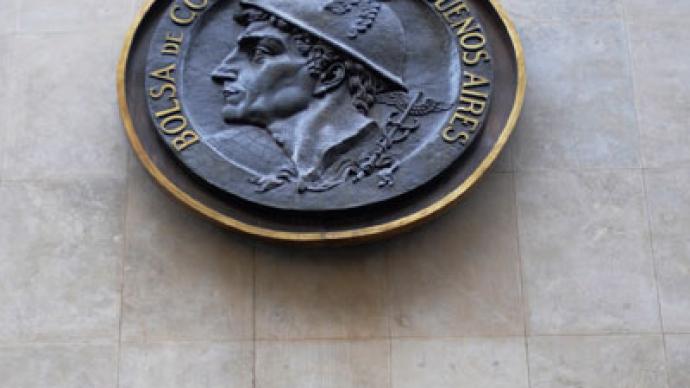 A New York Federal court has ordered Argentina to immediately pay $1.3bn to foreign creditors holding bonds that it defaulted on in 2001, but has refused to pay up till now.
"It is hardly an injustice to have legal rulings which, at long last, mean that Argentina must pay the debts which it owes," Judge Thomas P. Griesa of Federal District Court concluded. "After 10 years of litigation, this is a just result." Argentinean President Cristina Fernandez de Kirchner criticized the judgment and said her government would not pay a single dollar. Economy Minister Hernan Lorenzino also opposed the decision and called it "judicial colonialism".The decision bars Argentina from making a coming $3 billion payment to investors who own restructured bonds, and puts the country on the risk of a new default. If Argentina does not fully meet its payments in December, the exchange creditors could demand immediate payment on the entire $24 billion of debt issued in 2005 and 2010, experts say. The judge also restricted Argentina from paying other debts until it pays off the $1.3bn due on December 15.However, Argentina pledged it will continue routine repayments and that funds deposited for creditors within the country cannot be seized. Hernan Lorenzino pledged the government will appeal to the US Supreme Court or "whatever international body that might be necessary" to press its case. "To pay the vultures is not only unfair but illegal in terms of our internal rules," he said. "We will continue to defend the position of Argentina in all forums and with all available legal instruments."In 2001 Argentina defaulted on $100bn of bonds, a record amount at the time. But by 2003 the International Monetary Fund (IMF) provided a new loan as Argentina's economy began recovering. Since then, Argentina has restructured its massive debt twice, offering creditors new bonds for those it defaulted on.
You can share this story on social media: