Bankers need to shift to principles of 'justice and hope' – Archbishop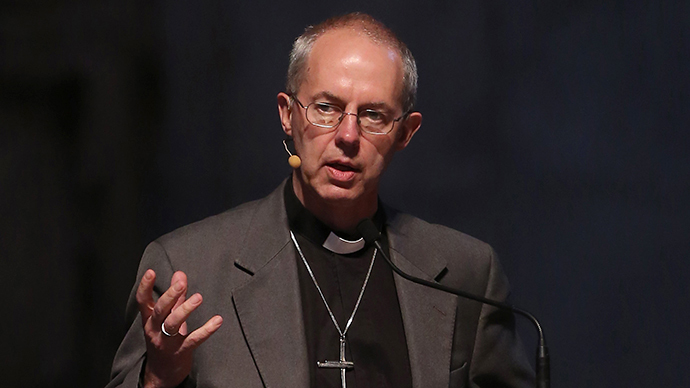 The Archbishop of Canterbury, the principal leader of the Church of England, has urged bank bosses to make a "massive cultural change" in their management style. He says many refuse to accept how they dragged the world economy into crisis in 2008.
Speaking on BBC radio on Tuesday Archbishop Justin Welby said the banking leadership should be serving society as a whole, and not just pursue the interests of shareholders.
"Leadership must have a vision based in justice and hope so that everyone at every level is committed to change," he said.
Barclays bank chief executive Antony Jenkins was guest editor of the BBC Radio's Four program, where he discussed with Mr. Welby the "similarities" between leadership of a bank and of the Church of England.
Mr. Welby said that many business leaders refused to acknowledge the reasons that initiated the economic crisis 5 years ago.
"I came across senior members of the City who were still absolutely in denial about what happened in 2008" he said.
Mr. Jenkins agreed that the key reason for the financial troubles was a wrong understanding of the things happening at the time. Large lenders "want to do the right thing - it's sometimes that they perceive the right thing differently".
The Barclays boss, who took on the responsibility in 2012, also stressed that 2013 was especially difficult for banking. It was full of mis-selling and market rigging scandals, which eroded people's confidence in the sector. Mr. Jenkins said it will take between 5 and 10 years to restore public trust in the banks.