Ready for Apocalypse? Insurance companies refuse to cover Armageddon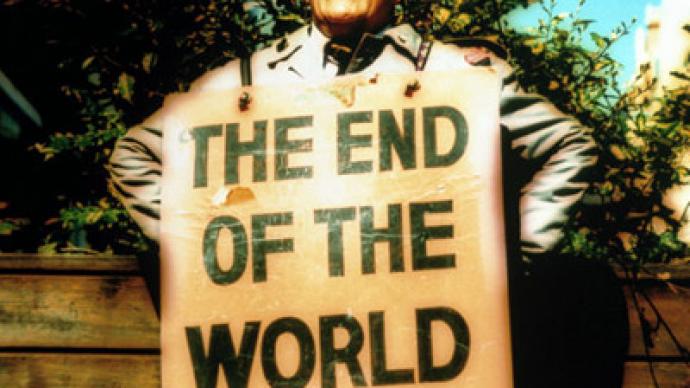 Latvian insurers have rejected the request to insure against "breaking the space-time continuum" and the coming of a fictional deity Cthulhu as the "damage from the end of the world is difficult to evaluate".
With one month to go before the end of the world according to Mayan calendar cycle, an unusual request came from organizers of a festival to a Latvian insurance agency, reports Apollo.lv. The client also wanted to insure against abduction by aliens and breaking the space-time continuum that could take festival goers into parallel worlds.The Russian market is also not ready to offer such a product, the Vice President of Russian insurer Ingosstrakh Ilya Solomatin told newsru.com. "You can ask the Russian insurance company to insure the risk from the so-called end of the world. The Question is, if the end of the world comes, who will pay you, and what would you need it for?" he says.In some European countries the insurance product is not regulated by authorities, and the customer can insure against anything. In Russia, the rules are strict and are the subject to licensing, thus the end of the world insurance in Russia is impossible by law. European insurers are the leaders in exotic products on offer. Lloy'd's of London offers a policy which provides men up to $1.8 million if they lose their chest hair in an accident. American companies offer insurance of the Immaculate Conception, the loss of a sense of humor, and the loss of attraction.The 'end of the world' tales mean brisk business for some. Dozens of websites offer Armageddon insurance for up to $60. Website 2012supplies.com launched in 2007 by a man in Arizona has been selling gas masks, dried foods, and all sorts of other worst-case scenario products with the end of the world souvenir industry booming. While some doomsday theorists suggest putting together survival kits, people in south eastern Mexico plan to throw a yearlong celebration to make a profit while they party. Mexico's tourism agency expects to draw 52 million visitors over the coming year to the five states richest in Mayan ruins. Mexico as a whole is expected to lure just 22 million foreigners this year. Guatemala expects to greet two million foreign visitors in 2012, an eight percent increase from the previous year, according to the Guatemalan Tourism Institute.According to a recent Reuters Survey which interviewed people in 21 countries, including the United States, 1 in 7 people think the world will end in their lifetime and 1 in 10 believe it will occur in 2012. The December 21 date represents the end of a cycle in the Mayan calendar that begins in the year 3114 before Christ.
You can share this story on social media: