Analysts concerned over oil price surge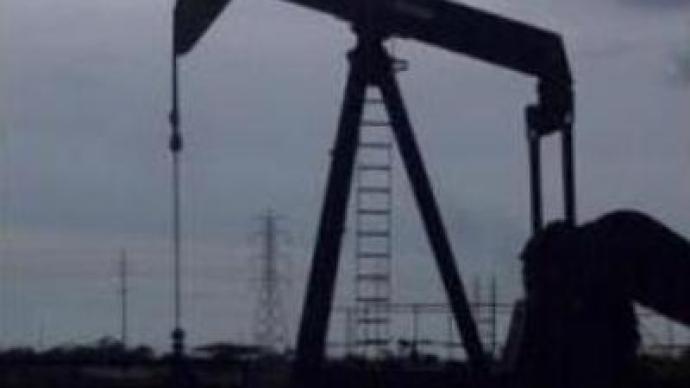 Oil remains close to a 7-month high, after rising about 10% over the past week on the Iran Britain standoff in the Persian Gulf. The jump in oil prices is worrying many, including Russia, which as an oil exporter, should benefit.
Currently both Brent and Light Sweet for May delivery are hovering above the $US 64 per barrel mark. Experts disagree on the consequences of this trend to the global economy and the Russian market in particular.Russian business daily Kommersant reports any commencement of hostilities with Iran may provoke investors to move funds out of emerging markets to minimise potential risks.
"This happened in 2003 when hostilities in Iraq lead to a drop of 10% on the Russian markets. The UK's freezing of bilateral business with Iran, ongoing show of strength and rumours of military operations have pushed oil prices up by about $US 6 a barrel, and they may gain another $US 10,"
the paper says.Kommersant believes Russia would then be forced to review oil forecasts and company activities.But other analysts say, that Russia shouldn't worry too much as it is already less dependent on oil and is protected against possible fleeing of funds from emerging markets.
"There is a general sentiment among investors that oil and gas stocks were oversold in the second half of the last year, and these stocks represent a major part of Russian market, so we see strong support for the energy sector in the nearest term. On the other hand Russian market was mostly driven by the strong corporate earnings which was caused by increasing domestic demand, and as most Russian industries are oriented at this domestic demand rather then export markets, any major downturn in global economy should affect Russian economy less then the export-oriented economies of most emerging countries. So we expect Russian stocks to generally outperform those of emerging countries in case of correction,"
says Anton Borshch, expert from ATON Capital.
You can share this story on social media: