Demand for aluminium buffers RUSAL's profits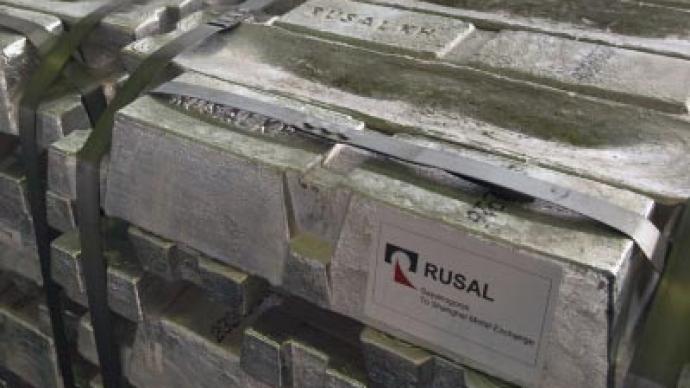 RUSAL's Q3 net profit has more than doubled to $290 million. The company puts it down to increased sales, higher premiums, and better cost control.
The largest world aluminium producer says the premiums over the London Metals Exchange aluminum price reached $164 per tonne and helped to boost net profits in the 3Q 2011.  The company says also successful  debt refinancing allowed for greater flexibility, dividend payments and the end of capital expenditure restrictions. "This step gives the Company more flexibility in terms of capital expenditure and development of a new long-term growth strategy with completion of the Boguchansky and Taishet smelters at its forefront." says Oleg Deripaska, CEO of RUSAL
RUSAL BASIC FINANCIALS in million USD
Revenues increased 16.8% year on year to $3.16 billion from $2.71 billion in the same period of 2010. The company says the increase in revenue resulted primarily from the rise in aluminium prices, by approximately 23.9% in the third quarter of 2011 driven by a general rise in market prices. According to the company demand for aluminium in China increased to 14.5 million tonnes during the period, while a strong performance in the automotive and commercial transportation sectors in Western markets underpinned growth in the aluminum sector. Deripaska added that the aluminium industry is to remain strong despite the current challenging economic conditions. "Current volatility and falling LME prices have led to a tangible imbalance between the physical and equity market. Prices for aluminium, unlike prices for other commodities amid the current economic conditions, have reached the break-even point. In the mid to long term, demand for our products together with the continuing cost efficiency will enable the Company to continue delivering value for its shareholders."
First Deputy CEO, Vladislav Soloviev expects prices for aluminium to grow in the next year on the back of accelerating demand. "Demand in Asia is 15% up and 13% globally compared to last year. If production remains on the same level we will see a gap and the prices should inevitably go up".Notwithstanding, RUSAL's operating profit decrease of 8% quarter on quarter, the company's financial performance gained from administrative efficiency and cost reduction strategy, says Airat Khalikov, analyst from Veles Capital."Despite the deterioration of operating results, RUSAL showed net profit growth. The six times income growth and decrease of costs by 19% were the main factors contributing to the growth of 3Q net profit.""Positive 3Q results ease a number of concerns related to the rapid increase in costs of the company earlier this year, and create conditions for the growth of the share price in the future in anticipation of market improvement." added Yuri Volov, analyst from NOMOS-BANK.