Alfa & Telenor to merge in $23 billion telecoms deal
Published time: 3 Feb, 2010 16:33
Edited time: 4 Feb, 2010 18:33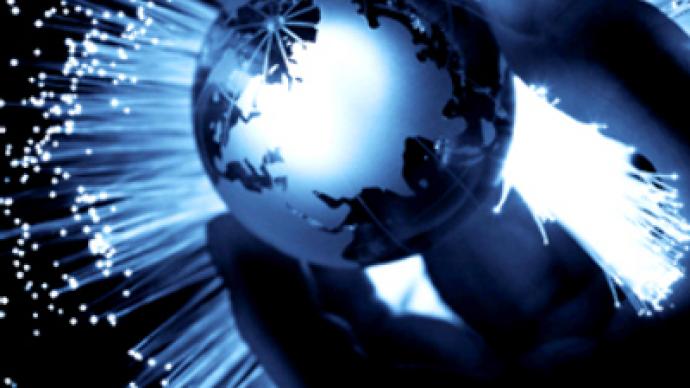 The Russian government has cleared the way for the creation of a new $23 billion telecoms company.
The new company will see Russia's Alfa group and Norway's Telenor merge their Russian and Ukrainian assets into one firm listed on the New York Stock Exchange.
"The Commission [The Russian government's Commission for Foreign Investment] has clearly approved the deal, which could be implemented in the shortest time," said Igor Artemyev, Russia's Minister of Transportation.
He also added that this was the biggest deal the commission has ever dealt with. It calls for 137 billion Roubles of investment by VimpelCom's shareholders in 2010-2013. However, he did not say how much each party would invest.
Earlier in October, Altimo – which manages Alfa-Group's telecommunications assets – and Telenor announced an agreement to unite their stakes in Russia's OJSC VimpelCom and Ukrainian cellular operator CJSC Kyivstar GSM through the newly formed VimpelCom Ltd. Telenor will get a 35.42% stake, with Altimo receiving 43.89%, while the remaining 20.69% will be free float. The new company is registered in the Bermuda Islands and headquartered in the Netherlands.
However, the deal still needs to be approved by Ukraine's Antimonopoly Committee, reminds Anna Ivanova–Galitsina from Telenor. After Russia's Antimonopoly Service receives concession from Ukraine, it will have to check whether the deal corresponds with the competition act, says Dmitry Rutenberg, deputy management director at the Antimonopoly service. Furthermore, the merger should be supported by VimpelCom's shareholders, who own 95% of the company in total. Sergey Vasin, telecom analyst from IFC Metropol adds that it is also necessary to stop judicial proceedings both in Russia and the US, noting though that it is just a technical question.
Konstantin Belov, senior telecom analyst at UniCredit Securities, also thinks the most important step has been taken, with all the remaining issues being just formalities:
"The decision has been taken and that's the thing that really matters, as it means the end of a long run dispute between Russia and Ukraine."
"I think, there won't be any objections of VimpelCom shareholders, because once the deal is completed, they automatically become the owners of a bigger and more attractive company. Kyivstar is a Ukrainian leader in its telecom market and it's a really good asset to add to the existing VimpelCom. Still, there might appear some special requirements from Ukraine's Antimonopoly Committee, but I don't think it'll put real setbacks for the merger," Belov added.
Sergey Vasin agrees that no objections are likely to arise, since the deal is reasonable for both Russia and Ukraine.
"Both Russia and Ukraine will gain. Kyivstar will have the access to VimpelCom's funds after the merger and VimpelCom will acquire Ukraine's telecoms giant."
Talking about the prospects for a new company in the NYSE, Konstantin Belov was also very positive, saying Kyivstar will make the bigger company more attractive.
"Not many Russian companies are listed in New York Stock Exchange, and VimpelCom is one of those few who are, and I'd say really successfully. So, the newly created bigger player VimpelCom Ltd. will obviously be at least as attractive."