Alfa-Bank posts FY 2010 net profit of $553 million
Published time: 11 Apr, 2011 10:26
Edited time: 11 Apr, 2011 16:26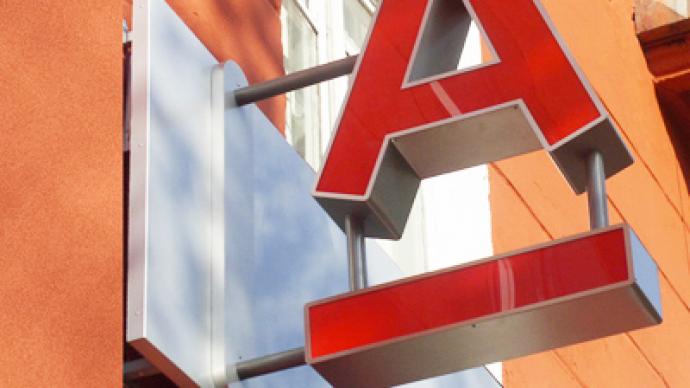 Alfa-Bank has posted a FY 2010 net profit of $553 million under IFRS.
The net result compares with a FY 2009 net profit of $77 million, with net fee and commission income up 24.3% year on year to $317 million, and the net margin rising 21.6% year on year to $1.3 billion.
Alfa-Bank noted its total corporate loan portfolio was 23.7% higher at $15.9 billion than a year earlier at December 31 2010, with its retail loan portfolio up 8.7% over the same period to $2.3 billion, as overdue loans fell from 21.2% of the total loan portfolio and restructured loans fell from 11.5% to 5.7%, and the overall provisioning rate fell from 11.5% to 5.7%.