AirUnion collapse paves way for new player in aviation market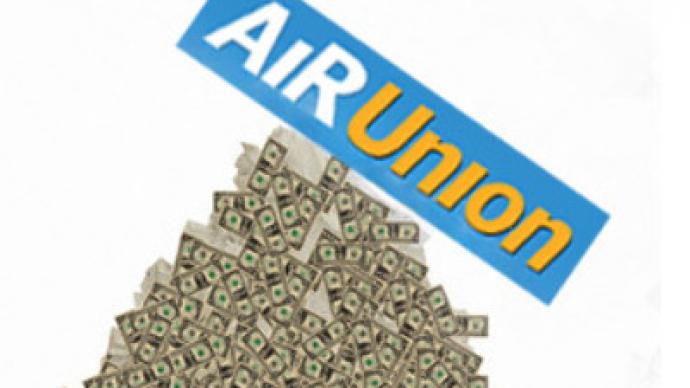 The collapse of the AiRUnion alliance was a major failure of 2008. Created from 5 regional carriers, it was expected to become a new united airline. But the unfolding financial crisis, grounded the plans.
An alternative to Russia's top carriers Aeroflot and S7 – That's what the AiRUnion alliance was intended to be.
That was up until August – when liquidity problems, back tax claims and unpaid fuel bills – resulted in airports grounding flights – stranding thousands of passengers across the country. Analyst, Oleg Pantaleev, says the changing economy caught the company off guard.
"The company failed to upgrade its fleet and with rising fuel prices the alliance went into huge expenses. At the same time, the management of the company was pursuing a risky credit policy. The changing economic environment made new loans inaccessible. As a result, the licences of all 5 carriers were revoked and the alliance went bankrupt."
51% of the airline went to the Russian Technology Corporation and the remaining 49 – into the hands of the Moscow government. The two have sought to create a new airline out of the wreckage according to Moscow Mayor, Yuri Luzhkov.
"The creation of the company will replace the whole range of airlines that lie in a state of financial and technical troubles and in a state of bankruptcy."
Rosavia inherited the routes and fleet of AiRUnion, along with a billion dollar debt. Oleg Panteleev says it isn't a good time to be trying to get a new airline off the ground.
"The financial crisis and the decline on the aviation market are no the best conditions for setting up a new company, especially taking into account the fact that this new company will be responsible for the Airunion debt."
Aeroflot's CEO, Valery Okulov, however, says the credit crunch could prompt mergers of companies.
"Concentration, integration and merger of companies is a natural process. In crisis times, this process will only gather pace. Russia is a big country and will always have a large number of airlines. The demand for airlines will always be high – be it network companies, charters or cargo carriers. Reduction of the number of the companies shouldn't be a goal of itself. Russia has to develop all spectrums of aviation services."
At least a year is needed to set up the new airline – expected to become the largest in Russia, with a planned fleet of 200 aircraft. Analysts say, the success of the company now depends on the selection of qualified management and new hardware.
You can share this story on social media: