Airbus to cut about 10,000 jobs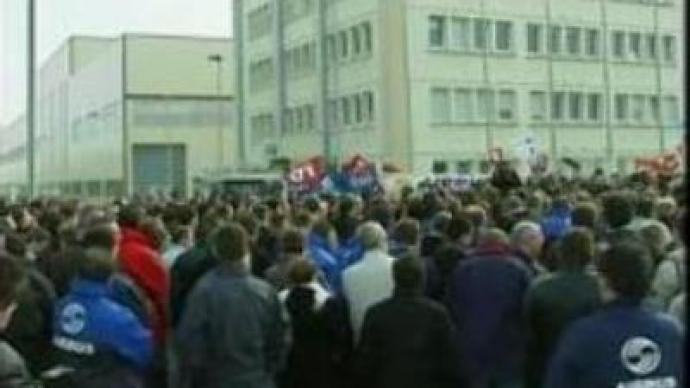 Airbus parent company EADS has announced plans to cut about 10, 000 jobs over 4 years. This is part of a restructuring plan to help the plane maker recover after recent setbacks.
A two-year production delay to the superjumbo A380 caused Airbus over $US 5 BLN in losses. But the company says, by far, the most serious challenge has been the weakening of the U.S. dollar.
"Since the launching of the A380 the price competitiveness of Airbus has decreased by 20% only because of the decrease of U.S. dollar. When the U.S. dollar decreases by 10 cents, we lose a 1 bln euro in result. Until today we are not impacted by that only because of ageing protection, but we are for that in the future"
says Airbus official. Airbus also plans to sell all or part of six of its factories in order to reduce costs. But while bad for Airbus employees, investors welcomed the plans, with EADS shares rising 1.8% on Wednesday. This might be the first sign to a slow but steady recovery.Employees have staged walkouts and threatened wider strikes over the confirmation that 10,000 jobs will go."A Declaration of War" – that's how French union representatives have called the news of pending cutbacks.The announcement caused uproar among workers across Europe. Many of them arrived to work on Wednesday unsure of what to expect.
"There are two sides: the economical, means the problems for the management, this is one side. The other side is that there are a lot of people who want to work – and like to work here at this site. And those people certainly want to keep their jobs. And at this moment, there is a certain kind of insecurity,"
says one employee.
"We don't know what's going to happen, we haven't a clue what's going to happen here. But it looks bad, the future looks grim.""We aren't going to be the worst affected. But I hope the workers are going to react. This is not the workers fault but there the ones that are going to have to pay."
You can share this story on social media: