Abu Dhabi Defense Expo closes with impressive results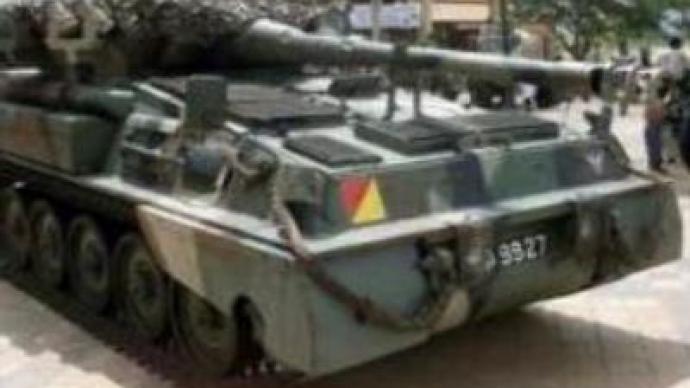 The International Defense Exhibition in the United Arab Emirates has closed. For the last five days weapons manufactured by 50 different countries have been on show in a region where defence is a vital issue.
More than 800 arms makers were exhibiting their products in the Emirate's capital, including the very latest technologies and weapons from tanks and machine guns to rockets and fighter planes.The exhibition took place in the Middle East, where Arab sheikhs are willing to invest heavily to defend their countries. It's turned IDEX into one of the world's largest defence exhibitions.Though the exhibitors prefer to keep details of the completed deals to themselves, the sum of the contracts signed could add up billions of U.S. dollars.Russia is one of the world's largest arms producers and exporters, selling defence equipment to 60 countries. Its representation at IDEX was extensive. Latest developments were on display – like the RGD-28, said to be the most powerful anti-tank missile launcher in the world.
"Our weapons still meet the highest standards. Our priority is quality, reliability and ease of use. Besides, our weapons are still much cheaper than of many other exporters. Russia and Ukraine stand side by side at IDEX. In fact just three metres separates their stands. Like Belarus, Ukraine is also a regular guest here – this time buying as well as selling,"
says Nikolay Demidyuk, the head of the Rosoboronexport delegation, the country's main military exporter.According to Aleksandr Kiva from Antonov Design Bureau (RUS), Arabic countries have traditionally been one of best buyers of Russian arms.
"But this time not only did they show a great deal of interest in our programmes, but were also ready to invest in joint Russian-Ukranian production of AN124 military planes. Exhibitors say such events are purely a marketing tool. And that the time frame between the expo and a signed contract could be months. Although they may take some comfort from the look on the faces of Arab sheikhs,"
says Aleksandr Kiva.
You can share this story on social media: