Rosneft deal turns to dust with BP unable to come to the party
Published time: 17 May, 2011 07:31
Edited time: 18 May, 2011 11:28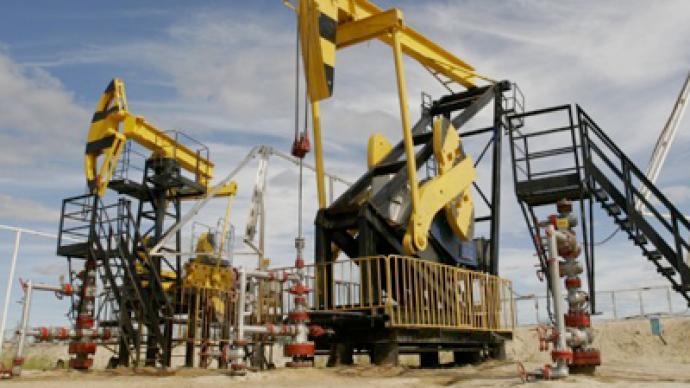 The passing the extended deadline for BP to commit to its planned share swap with Rosneft, leaves the Russian oil major with nothing to do but look elsewhere for an arctic development partner, leaving BP and AAR, out in the cold
January euphoria
The early January announcement of a massive share swap and Arctic exploration and development joint venture between a BP looking to bounce back from the disasters of the Gulf of Mexico, and a Rosneft looking to underline its place as an international oil player, ran headlong into a stumbling block almost as soon as it was unveiled.The precarious peace that had held at BP's existing Russian joint venture, TNK-BP dissipated as the ink on BP's deal with Rosneft dried.
The Russian partners in TNK-BP, the Alfa Access Renova consortium or AAR, had proven themselves over a number of years to be nothing if not obdurate in defending what they saw as their shareholder rights in TNK-BP.They correctly noted that the shareholder agreement, which had been put in place to resolve another shareholder dispute at TNK-BP in 2009, and which clearly stated that TNK-BP would be the vehicle for BP's Russian projects, was the perfect way to deal themselves into the Rosneft BP agreement.In the end, despite months of negotiations, there was no way to deal them out, and without them out of the way there was little to get an agreement up before Monday's extended deadline passed with barely a murmur.
History in the making
In retrospect it could so easily have been foreseen.If BP CEO Bob Dudley never thought that the TNK-BP shareholder agreement was likely to provide problems without the AAR shareholders being perfectly squared away, then he either never asked his lawyers, or never got good advice.Word in Moscow's corporate legal circles as early as late January was that the shareholder agreement was quite clear on AAR's rights.Having previously been head of TNK-BP, and having been forced to leave the Russia with the Russian shareholders in it calling for his head, he can hardly have been surprised when they played hardball. The arbitration which the AAR shareholders sought quickly determined that the joint BP, Rosneft exploration and development vehicle was a no go under the TNK-BP shareholder agreement, leaving only the share swap in play.
The share swap was up in the air for longer, with an initial April deadline extended until this week.But in the end its logic, without being accompanied by the parallel joint venture deal which would have seen BP, as opposed to TNK-BP, technical ability to help open up the Artic for Rosneft, and BP access additional reserves without the AAR shareholders of TNK-BP looking to add their margin, vanished.What is in it for Rosneft, when it can get the expertise elsewhere?What is in it for BP when its existing Russian operations, although comprising such a significant component of its global production, require such intensive management, and dancing around the competing priorities of its joint venture partners?
The end of the dream for BP and Rosneft
Tuesday's joint AAR and BP statement, is most significant for what it doesn't include – A word from Rosneft.They have to say something, and the statement is nothing less than what you would expect.They have a joint venture which BP, according to press reports, was looking at paying $32 billion for a 50% stake in, and in which AAR was touting the future potential of. Endangering that sort of value with yet another damaging round of shareholder recriminations isn't in anyone's interest.They have to issue a statement, it has to be joint, and it has to talk things up.Bob Dudley's words in the statement fit the bill.
"TNK-BP has been an excellent investment for all parties since 2003 and it is gratifying that both BP and AAR have agreed to look beyond the disagreements of the past few months and to fully focus on this important and successful business we have built together. At the same time, we look forward to continuing our work with Rosneft in our Sakhalin joint venture, running our new joint German refining business, and considering other future projects."
The words of acting TNK-BP chief, and Alfa Group Chairman, Mikhail Fridman, were as conciliatory as could be expected given that his joint venture partner in TNK-BP, had ostensibly been party to negotiating another joint venture agreement with a rival, when a shareholder agreement stated it shouldn't.
"AAR remains dedicated to the success of TNK-BP, one of the most dynamic and successful oil companies in the world. As we have always stated, AAR is a long-term strategic investor, and we look forward to working with BP on delivering the next phase of TNK-BP's growth, both in Russia and internationally. AAR also sees significant benefit to developing cooperation with Rosneft within the framework of the TNK-BP Shareholder Agreement, and we plan to continue discussions about potential collaboration among BP, Rosneft and AAR."
Both refer obliquely to cooperation with Rosneft without saying what that will involve beyond talks.Those talking skills had not been able to bring Rosneft round to the view that some sort of deal involving TNK-BP would be viable, or was close enough to warrant extending the deadline once again. In the joint BP AAR statement Dudley is quoted as noting "All parties have worked hard to reach an acceptable resolution, as we believe it could offer significant benefits to BP shareholders, to Rosneft, AAR and Russia."
But they haven't worked hard enough to bring themselves close enough right now. Rosneft has already made clear that it doesn't see TNK-BP as having the necessary technical skills, and made its own heavy statements about others getting in the way of its plans.

A different state of play
The reference to Russia adds another angle of the failure of the Rosneft BP deal to be delivered.It was certainly a state interest to have a Russian oil major more deeply embedded into the global crude market through a buy in to BP, the same is was a state interest to have a global crude major add its technological skills and fiscal clout to developing Russia's arctic reserves.To have another group of domestic magnates in play as part of the deal may have taken some of the lustre off the plate.
Michael Krutikhin, a senior analyst and an editor of Russian Energy weekly Newsletter believes that this alone means the Rosneft – BP deal is as good as dead.
"I think, the deal on Rosneft – BP share swap won't take place, as its main sense is now lost. It was Russian Governmental officials, namely Prime Minister Vladimir Putin and Deputy Premier Igor Sechin, who were interested in getting access to the British oil giant through Rosneft. It was planned to become another breakthrough for the Russian sector, but with the amendments to the agreement stipulating passing management rights to some independent shareholders instead of the Government the deal is no longer that interesting for Russia."
Krutikhin adds that BP is possibly relieved to now be out of the game, after AAR dealt themselves in.
"The British company has almost a quarter of its oil and gas assets in Russia, so our Government in fact delivered it an ultimatum: whether they swap its 5% stake for a 9.5% one of Rosneft or they leave Russia. BP had nothing to do but accept that, so now the Company will feel relief. "
New suitors for Rosneft?
Broker Credit Service analyst Andrey Polishyuk says Rosneft now needs to look at American oil majors ExxonMobil and Chevron as replacements for its Arctic development plans and share swaps, saying it will remain attractive for both.
"Rosneft will nevertheless attract a foreign partner to develop the Arctic shelf. ExxonMobil and Chevron are the two main contenders. Given the terms of Rosneft – BP deal and valuation of a Rosneft share at $7.8 billion, Rosneft can account for a 1.97% stake in ExxonMobil, or 3.82% in Chevron. Given Rosneft's current capitalization, its 9.53% share could be valuated at $8.9 billion, in this case Rosneft's share in ExxonMobile could make up for a 2.25% stake, in Chevron – a 4.36% one."
A late return to the table?
Polishyuk also notes that perhaps there will be a late return to the negotiating table with the passing deadline adding pressure from Rosneft to both BP and AAR to sort something out, and denying the AAR members a considerable premium.
"It's still highly possible that the deal between Rosneft and BP will take place. If not, Russian shareholders in TNK – BP will get nothing, while before they could account for at least $2 billion in payoff."
But AAR has consistently said it is in TNK-BP for the long haul and views its stake as strategic, and isn't inclined to sell.Other impediments involve how the constituent members of AAR could be paid with reports some want cash and some want BP shares.It is time for all to move on.Rosneft to a new partner for its Arctic development aspirations, and the global integration aspirations of its key shareholder.BP and AAR to do what they can with their troubled relationship.
­James Blake, Anastasia Kostomarova, RT