Western sanctions have backfired, US analyst tells RT
The Russian economy has continued to grow despite the pressure, Douglas Andrew Littleton says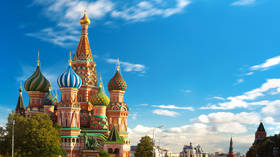 The attempts by the US and its allies to isolate Russia have failed, while the many rounds of sanctions have backfired and not crippled the country's economy as intended, American political analyst and car-industry veteran Douglas Andrew Littleton told RT on the sidelines of the St. Petersburg Economic Forum (SPIEF).
Littleton added that he was disappointed with his government's sanctions policy against Moscow.
"I think what happened with the sanctions it's backfiring on the West, and especially on America, in my humble opinion," the analyst said. "I'm happy that Russia has been able to bypass and skirt the sanctions in so many ways with their friends and allies," he added.
The US, EU, and allies have hit Russia with numerous rounds of unprecedented sanctions since the launch of Moscow's military operation in Ukraine. The penalties have affected entire sectors of the Russian economy, as well as businesses and individuals, including President Vladimir Putin.
Discussing how the Russian economy has handled the Western pressure, Littleton said he believes that what Russia has been able to accomplish is "absolutely fantastic."
When asked about his impression of the St. Petersburg forum, he said: "I am in shock how big this forum is but very pleased to be here."
Over 17,000 participants from 130 countries have reportedly attended the SPIEF, which kicked off on Wednesday. Over the course of the four-day event, participants will discuss key issues related to the Russian and global economy.
For more stories on economy & finance visit RT's business section
You can share this story on social media: