Chinese competitor to Boeing and Airbus makes first commercial flight
The C919 aircraft program was launched in 2008 but faced numerous regulatory and technical setbacks, including US export controls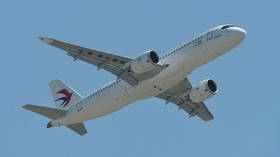 China's first domestically produced narrow-body jet, the C919, successfully completed its maiden commercial flight on Sunday. The trip from Shanghai to Beijing marks a milestone in the country's decade-long attempt to challenge the global aircraft manufacturing majors, Boeing and Airbus.
The jet, built by the Commercial Aviation Corporation of China (Comac), took off in Shanghai and "arrived smoothly" in Beijing just after 04:30 GMT on Sunday, about 40 minutes ahead of schedule, local media outlets reported.
"The first commercial flight is a coming-of-age ceremony of the new aircraft, and C919 will get better and better if it stands the test of the market," said Zhang Xiaoguang, director of marketing and sales at Comac, as reported by Xinhua.
In March 2021, state-run China Eastern Airlines ordered five of the jets. Delivery of the first aircraft took place last December, with the company expected to receive the remainder later this year.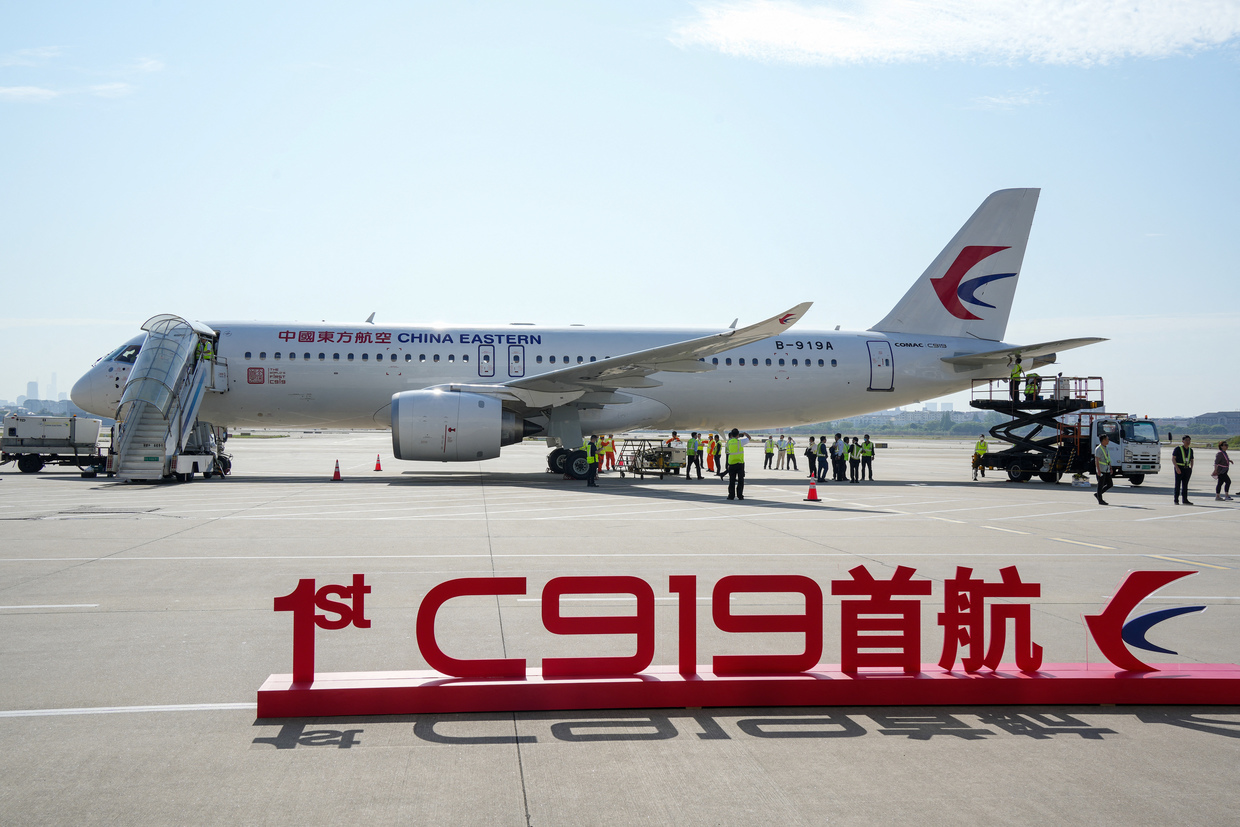 The C919 has 164 seats in a two-class cabin configuration consisting of business and economy seating and boasts a range of up to 5,555km (3,452 miles). The plane is being touted as capable of helping to break the dominance of the single-aisle jets made by Airbus and Boeing.
Beijing greenlighted the C919 aircraft program 15 years ago, but the project faced a flood of regulatory and technical setbacks, including US export controls. While the plane is assembled in China, it heavily relies on Western components, such as flight controls and jet engines.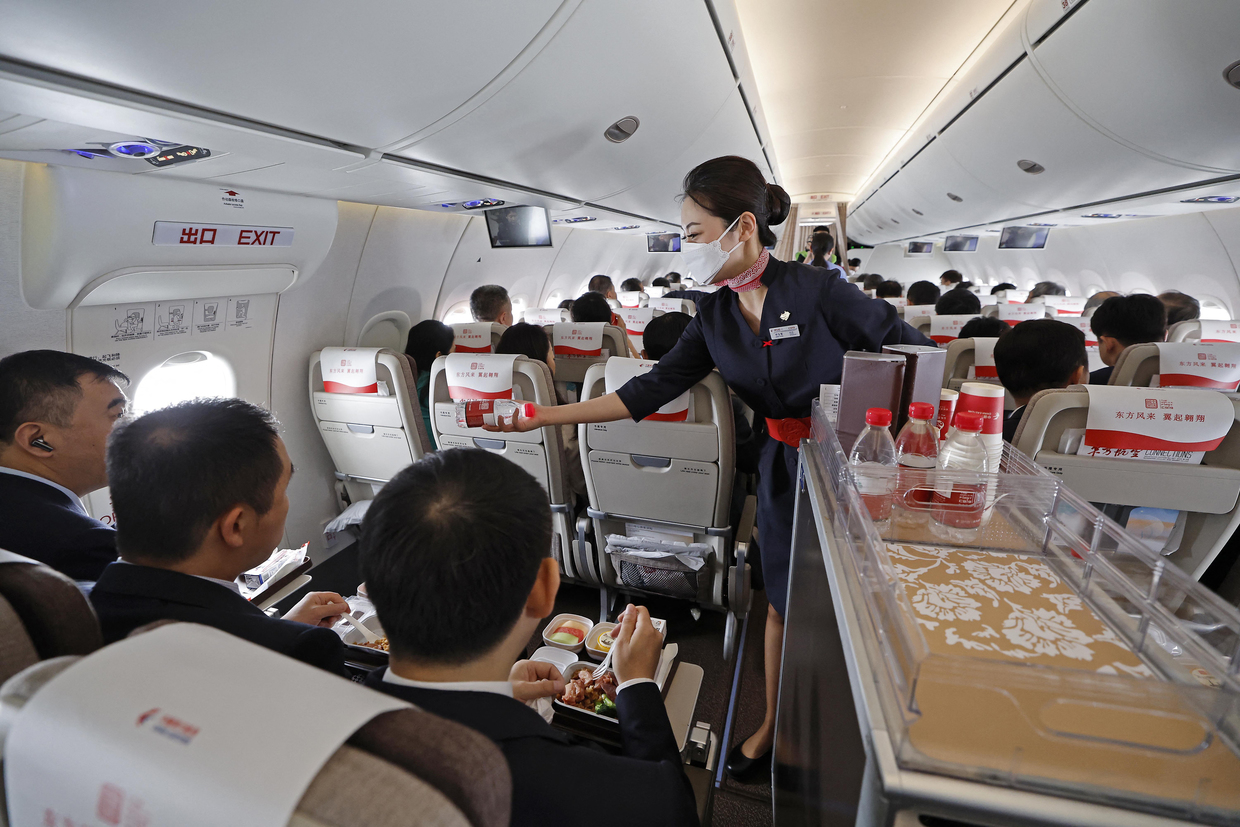 Production of the aircraft began in 2011, and the first prototype was ready in 2015. The C919 made its first test flight in 2017 and has undergone several similar flights since.
According to Comac, which intends to produce 150 jets annually within the next five years, more than 1,200 orders for the C919 have been secured so far.
For more stories on economy & finance visit RT's business section
You can share this story on social media: