Germans warned of more inflation
Consumer prices will continue to rise well into the next year amid global uncertainty, an economic advisory council has said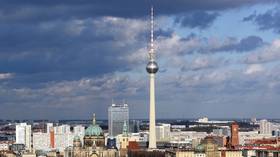 The German Council of Economic Experts (GCEE) has warned that inflation in the country could remain high for longer than expected, or even accelerate if monetary policy measures are offset by risks in financial markets.
According a report from the five-member council, high inflation will continue to inhibit the German economy this year. The GCEE expects an average inflation rate of 6.6% in 2023, and noted that while inflation peaked in autumn 2022, it is still significantly elevated and is likely to decline very slowly.
"Inflation is increasingly more broad-based," council member Martin Werding wrote on Wednesday. "Higher producer prices and expected wage increases are likely to keep up consumer price inflation well into the next year."
The inflation rate in Germany is forecast to drop noticeably only in 2024, to 3.0%.
According to the report, the short-term outlook for the German economy has improved slightly compared to autumn 2022, but the situation remains strained. The inflation-induced loss of purchasing power remains the "main burden for the economy in Germany and most other euro area member states," the council stated.
The GCEE expects German gross domestic product (GDP) to grow by 0.2% in 2023 and by 1.3% in 2024.
"The loss of purchasing power due to inflation, tighter financing conditions and the slow recovery of foreign demand prevent a stronger upswing this year and next," said the chair of the council, Monika Schnitzer.
The GCEE pointed out that the high level of uncertainty in financial markets in recent weeks has made it more difficult for central banks to counter inflation.
For more stories on economy & finance visit RT's business section
You can share this story on social media: