German debt skyrockets
Interest charges have jumped tenfold in two years, according to the Finance Ministry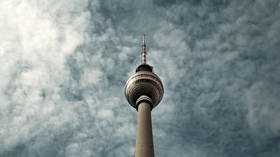 Interest owed on Germany's public debt has soared from €4 billion ($4.2 billion) in 2021 to €40 billion (over $42 billion) currently, German Finance Minister Christian Lindner revealed on Monday.
"This is the money that we will not have enough of for other purposes in the future: education, digitalization and investment in climate protection. Thus, it makes economic sense to contain the growth of debt," he wrote on Twitter.
At the same time, the minister noted that Germany would continue to strengthen its energy security, increase assistance to Ukraine and strengthen the national armed forces.
Germany's public debt exceeds €2.3 trillion ($2.4 trillion) and, according to the International Monetary Fund, is 68.3% of the country's GDP.
Last week, Lindner said in an interview with T-Online news portal that the increase in debt was due to emergency measures during the Covid-19 pandemic and the energy crisis. In this regard, he insisted that the government needed to limit its spending, and therefore the state would not be able to solve current economic problems such as falling wealth.
The EU's biggest economy has been struggling to cope with skyrocketing energy costs. The nation, which relies mainly on natural gas to power its industry, has vowed to replace imports from its once major supplier – Russia – by as early as mid-2024. However, attempts to diversify gas supplies have contributed to the energy crunch. EU sanctions pressure, maintenance issues, and the sabotage of the Nord Stream pipelines have further exacerbated the problem.
This year, the German government plans to issue record debt to counter the deepening energy crisis.
According to the Federal Finance Agency, overall federal debt issuance will balloon to about €539 billion ($570 billion), sending servicing costs higher to €42.2 billion ($45 billion) from €15.3 billion ($16 billion).
For more stories on economy & finance visit RT's business section
You can share this story on social media: