US inflation continues to rise
Consumer prices increased by 5.4% year-on-year in January, official data shows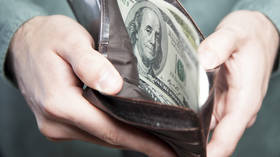 Consumer prices in the US rose by 0.6% month-on-month in January following a 0.2% increase in December, according to a report released by the Commerce Department on Friday. On an annual basis, prices increased by 5.4%, up from a 5.3% increase in December.
Meanwhile, the personal consumption expenditures price index – the Federal Reserve's preferred inflation measure – rose by 5.4% compared to a year earlier. Core inflation, which excludes volatile food and energy prices, was up 4.7% year-on-year.
January's price readings exceeded forecasters' expectations, slashing hopes that the Fed may choose to stop its rate-hike campaign. Since last March, the regulator has introduced eight key interest-rate rises in a bid to rein in prices.
Federal Reserve officials this week suggested that persistently high inflation stems from a complex mix of circumstances and is unlikely to decelerate in the short term.
"The inflationary forces impinging on the US economy at present represent a complex mixture of temporary and more long-lasting elements that defy simple, parsimonious explanation," Governor Philip Jefferson said in remarks for a panel, as quoted by Bloomberg.
"The ongoing imbalance between the supply and demand for labor, combined with the large share of labor costs in the services sector, suggests that high inflation may come down only slowly."
For more stories on economy & finance visit RT's business section
You can share this story on social media: