Gulf state to become a top-20 Russian partner – official
Trade turnover with the UAE reached all-time highs last year and continues to grow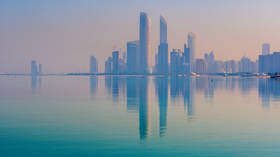 The UAE is on course to become one of Russia's top 20 economic partners due to the rapid growth of trade and cooperation in recent months, Deputy Foreign Minister Mikhail Bogdanov said in an interview with RIA Novosti published on Thursday.
According to Bogdanov, the record increase in trade between the countries in 2022 "puts the UAE in the lead among the Arab countries in this regard."
"In the first ten months of 2022, Russia-UAE trade turnover exceeded $6 billion, displaying growth of 42%. According to preliminary data, by the end of 2022, the turnover of goods may reach more than $7.5 billion, which allows the UAE to join the top 20 leading foreign economic partners of Russia for the first time," he stated.
He also noted that Russian companies consider the UAE "a convenient production and logistics hub" for exports and imports of components, equipment, and materials currently in demand in Russia. The Gulf country, in turn, constantly "confirms its unwavering commitment to building friendly relations and strengthening multifaceted business cooperation with our country," the deputy FM added.
Economic cooperation between Russia and the UAE has grown despite Ukraine-related Western sanctions on Moscow. The US and its allies have been pressuring Abu Dhabi to curb trade with the country, which is seen as an impediment to Washington's plans to isolate Russia.
The US Treasury undersecretary for terrorism and financial intelligence, Brian Nelson, recently met with UAE officials to discuss steps to stop sanctions evasion, which is how Washington views Russia-UAE cooperation, according to a recent Bloomberg report.
Bogdanov said the UAE maintains a "consistent and balanced position" on the situation in Ukraine, willing to assist in solving problems related to the crisis, but not eager to break ties with Russia over it.
For more stories on economy & finance visit RT's business section
You can share this story on social media: