EU adds Russia to tax haven blacklist
The bloc accused Moscow of failing to amend a 'harmful' preferential tax regime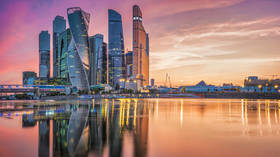 Russia has been added to the EU's list of "non-cooperative jurisdictions for tax purposes," the European Council announced on Tuesday. The bloc has accused Moscow of maintaining harmful tax practices.
According to a statement published on the Council's website, Russian legislation introduced in 2022 failed to ease concerns over the alleged preferential tax treatment for international holding companies.
"In addition, dialogue with Russia on matters related to taxation came to a standstill following the Russian aggression against Ukraine," the statement said.
Three more jurisdictions were added to the blacklist of tax havens alongside Russia for alleged non-compliance with international standards, including the British Virgin Islands, Costa Rica, and the Marshall Islands. The list now comprises 16 jurisdictions.
"We ask all listed countries to improve their legal framework and to work towards compliance with international standards in taxation," said Swedish Finance Minister Elisabeth Svantesson.
The EU list of tax havens was first introduced in 2017 with the aim of tackling tax evasion and avoidance schemes. According to EU law, blacklisted countries face reputational damage and are forbidden to apply for aid from certain EU funds.
The bloc's member states are also tasked with treating financial transactions with tax-registered individuals and firms from blacklisted countries with special scrutiny.
Moscow has yet to comment on the matter.
For more stories on economy & finance visit RT's business section
You can share this story on social media: