EU exploring options to confiscate frozen Russian funds – media
There are reportedly legal issues that prohibit asset seizures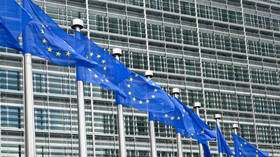 The European Union (EU) has yet to come up with a legal way to confiscate frozen Russian assets to help fund rebuilding Ukraine, a high-ranking EU source told reporters in Brussels on Friday, according to RIA Novosti.
The unnamed source reportedly said that legal issues are being negotiated at the moment.
"There is a discussion of legal possibilities on the topic of confiscation of frozen assets. We have many questions here, this is a complex process," the source was quoted as saying.
The European Parliament on Thursday adopted a non-binding resolution calling for the use of frozen Russian assets "for reparations" to Kiev. Earlier, the EU also repeatedly declared its readiness to use the assets, including private ones, to rebuild Ukraine. However, Brussels does not as of yet have a legislative mechanism for property seizure.
Meanwhile, Russian Foreign Ministry spokeswoman Maria Zakharova has called the freezing of assets by the EU "theft," noting that the bloc is targeting not just private funds, but also Russian state assets. Zakharova earlier warned that any attempt to take Russian-owned funds and redirect them to Ukraine would violate property rights and that Moscow would respond with "appropriate" countermeasures.
For more stories on economy & finance visit RT's business section
You can share this story on social media: