Twitter sued for failing to pay rent
The company's landlord alleges it owes nearly $140,000 for its San Francisco office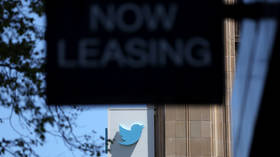 Twitter has been accused of not paying rent due for one of the social media company's offices in California, in a lawsuit filed in the San Francisco Superior Court at the end of December.
The complaint by property landlord Columbia REIT – 650 California, also known as Columbia Property Trust, asks the court to force Twitter to pay $136,250 in unpaid rent, plus interest, along with attorney's fees.
The landlord also claims that on December 16 the social media giant was notified it would default on its lease for the 30th floor of the Hartford Building, located on the edge of San Francisco's financial district, in five days unless the rent was paid.
In December, media reports emerged that Twitter, which was earlier acquired by Elon Musk for $44 billion, had not paid rent on its headquarters, or any of its other global offices, in weeks.
The company is also being sued for refusing to pay for charter flights. Private Jet Services Group has filed a suit in New Hampshire District Court alleging that Twitter has refused to pay $197,725 for two charter flights in October.
In November, Elon Musk said that bankruptcy was a possibility for the social media giant if it does not start generating more cash. The comments were reportedly made during the billionaire's first address to Twitter employees.
In an attempt to cut costs, Twitter's new owner fired half of the company's staff, ushered out most of the top executives and ordered the remaining employees to stop working from home. All in all, three-quarters of the company's employee base has reportedly left, either because they were laid off, fired or quit.
In addition, Twitter is planning to auction off high-end office furniture and kitchen equipment in mid-January.
For more stories on economy & finance visit RT's business section
You can share this story on social media: