Does global debt even matter anymore? RT's Boom Bust investigates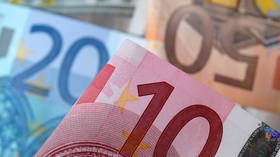 Global debt has reached its highest level since WWII as governments continue to pump money into their economies in an effort to recover from damage caused by the Covid-19 pandemic.
RT's Boom Bust asks the host of Economic Update, Professor Richard Wolff, why countries aren't looking at the risks of loose monetary policy.
For more stories on economy & finance visit RT's business section