IPhone 4S: Ready, steady, go!
Published time: 6 Dec, 2011 14:53
Edited time: 6 Dec, 2011 18:53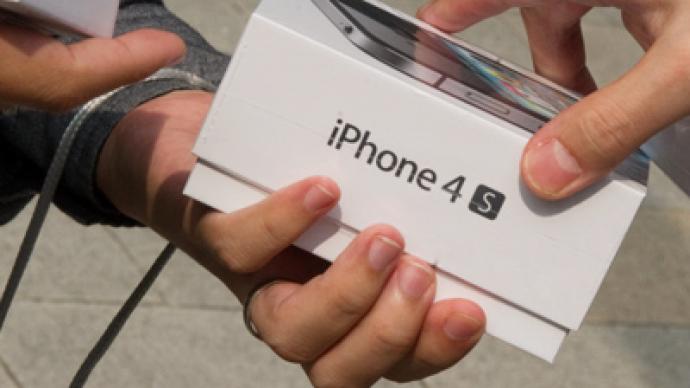 With Apple mobile phone sales in the US and Europe on the wane, the latest edition of the once ubiquitous I-phone - the 4S is about to go on sale in Russia.
­The top three Russian electronics retailers are gearing up for the December 16 launch.
M.Video, Eldorado, and Mobile operator MTS will get the ball rolling using their retail stores in Moscow. Eldorado says the 4S generation Apple phone will be available "only in Moscow stores with the rest obtaining them in the week after official sale starts."

M.video have a reputation for innovative marketing, and intend start selling the phones at midnight, as many of it stores are open 24 hours a day. MTS on the other hand are offering to have your Iphone delivered free on the day of launch.

None of the retailers have unveiled the cost of the new gadget or the amount of stock available due to Apple secrecy rules. However, according to Apple, over 1 million Iphone 4Ss were sold in the first 24 hours of official world sale start. The previous record for an Iphone launch was 600 thousand sold in the first day according to Apple.
Anton Panteleev, Director of Press Service at M.Video says die hard fans of the Iphone in Russia will probably already have one. "We think that the demand will be huge because there are a lot of people who are waiting for official release in Russia with official guarantees and trials. The real fans of IPhone and Apple either bought it abroad since it became available already in October in the USA, Europe and Asia. Some could probably purchased IPhone 4S in online stores whre they were priced at 100 thousand roubles at the start and of course some could have tried to buy it on the black market." The first official sales of the Iphone 4S were in Japan on October 14th.