German Finance Ministry unaware that getting gold back from US is 'becoming a hot topic'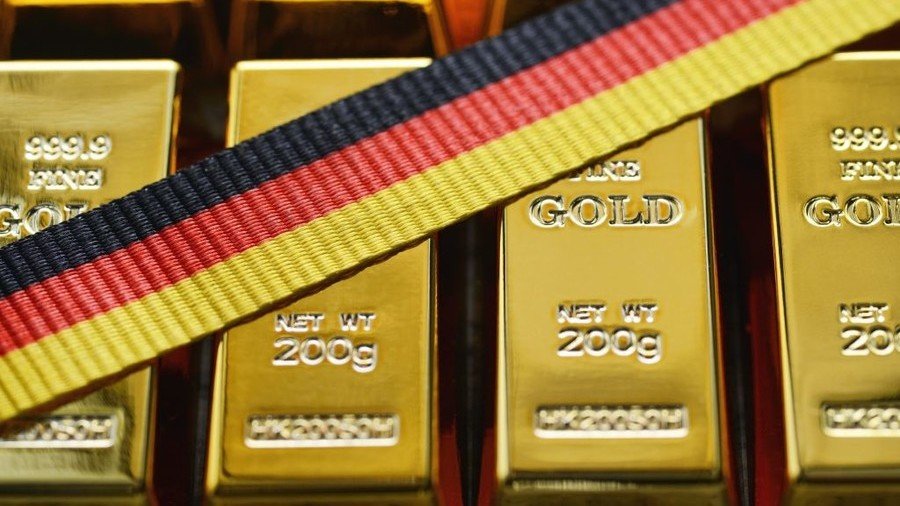 For decades, the Bundesbank, Germany's central bank and custodian of the country's gold, has been storing over 1,200 tons of the precious metal worth nearly €50 billion in the New York vaults of the US Federal Reserve.
After a public outcry in Germany in 2013, authorities started the repatriation program, aimed at returning the country's gold reserves, which have been stored outside of the country since the Cold War. Berlin intended to get at least half of the country's gold from the US and France by 2020. The government had initially planned to complete the program within a five-year period, but the US Federal Reserve renegotiated the process to a seven-year timeline.
The country reportedly managed to ship only five tons of its gold in 2013 due to logistical difficulties. The following year, Germany repatriated 120 tons of the precious metal – 35 tons from Paris and 85 tons from New York. Some 110.5 tons were brought back from Paris and 99.5 tons from New York in 2015. Two years ago, the country repatriated total of 200 tons.
So far, the Fed has denied the German financial regulator access to the vast deposits that are literally being held hostage overseas. Thus, the Bundesbank has had no opportunity to audit the reserves that belong to Germany.
Various theories circulated about Germany's foreign gold reserves, with some experts questioning whether it is still there or if it has been used by foreign central banks. However, the German government doesn't seem very worried about the issue.
"I haven't heard that it is now becoming a hot topic, but in case it is, you should contact the Bundesbank. They would give you information about the current state of affairs and plans on this issue," German Finance Ministry spokesman Dennis Kolberg told RT Deutsch during the weekly news conference.
"The Bundesbank has already spoken on this issue, so I can only refer to them," the official said, when asked if the government has any plans to address the matter of the country's gold being kept abroad.
For more stories on economy & finance visit RT's business section
You can share this story on social media: