Facebook & Google could face huge fines in Russia over future legal violations – report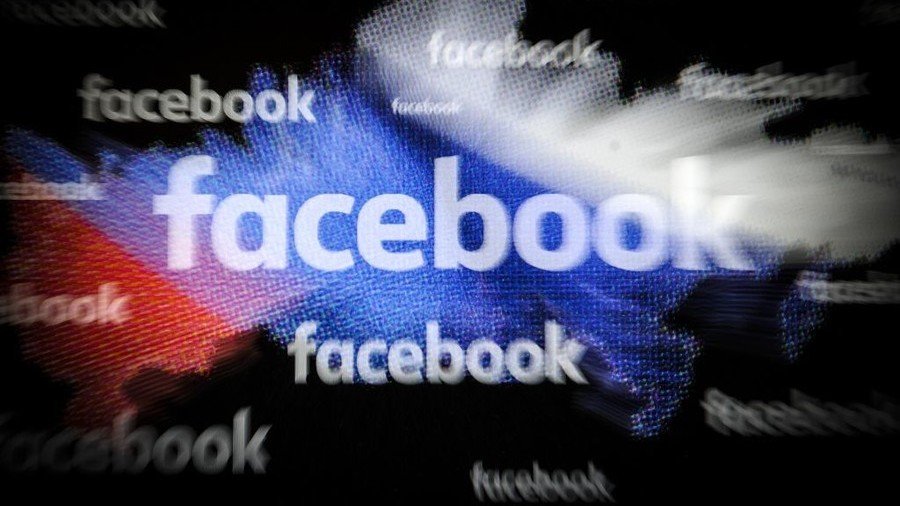 Moscow may start imposing hefty fines on tech giants, including Google and Facebook, over failing to comply with Russian legislation. The new fines will reportedly be equal to one percent of a firm's annual revenue in the country.
Russian authorities are planning to amend the current legislation to implement the measure, according to unnamed sources and a copy of the document reportedly seen by Reuters.
Under the current regulations, Russian authorities may impose fines of just a few thousand dollars or block the online services that violate the rules. This option is sometimes fraught with technical difficulties. Under current legislation the maximum fine Google may face in Russia is 700,000 rubles ($10,595). If the proposal is pushed through, Russian telecoms watchdog will be able to impose fines of at least $7 million.
Apart from the bulky fines, the pending measure will reportedly retain the state power to block the company's websites. The new legislation also allows the Russian government to impose several fines on the same company over various violations.
In 2017, Google's Russian subsidiary reportedly earned 45.2 billion rubles ($687 million).
"For a foreign company, that's already a significant amount," a source at one of the foreign tech firms working in Russia said, stressing that it was still unclear how the fines would be collected from companies with no legal entity in Russia.
Facebook is reportedly negotiating the issue with Russian authorities, as the social networking giant hasn't moved servers storing its Russian users' data to Russia, as is required by the current legislation which obliges companies to keep data on Russian users in the country.
Last year, business social network website LinkedIn was blocked in Russia after the company failed to comply with the law. Apart from not moving servers to Russia, LinkedIn reportedly collected and sent information about people who are not users of the network without their consent. In 2017, Russia also banned several messaging apps, including BlackBerry, Line, and Imo messengers, as well as Vchat video service.
In April, a district court in Moscow ordered access to popular internet messenger Telegram to be blocked after the company repeatedly refused to hand over encryption keys to its messages to Russia's Federal Security Service (FSB). However, the procedure of blocking became stalled due to technical issues. The company replied with a counter-suit that was rejected.
For more stories on economy & finance visit RT's business section
You can share this story on social media: