Conor McGregor's fighting career may be stalling but his whiskey business is booming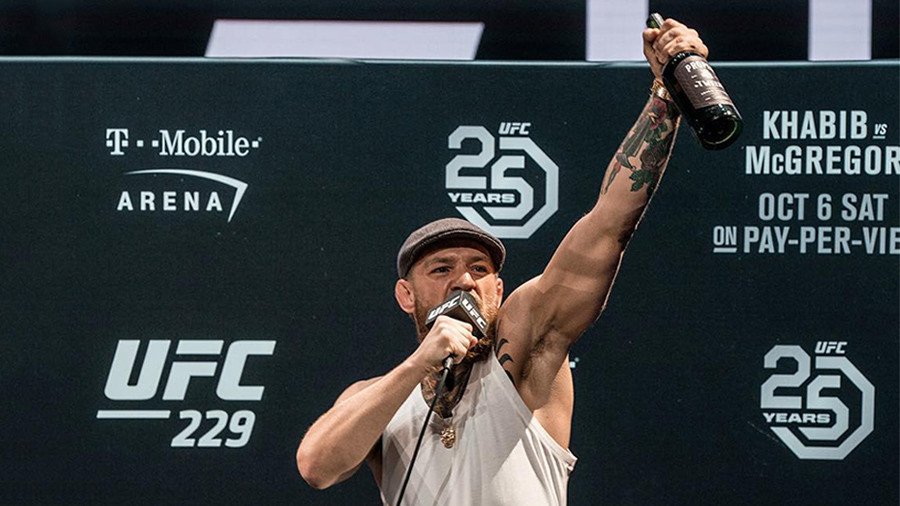 Fight game legend Conor McGregor apologized to his fans after Proper Twelve, his branded whiskey, sold out fast, frustrating the mixed martial arts star's die-hard supporters. McGregor pledged to ramp up production.
"I don't usually see reason to apologize but in this case I want to take this chance to apologize to absolutely everyone for our out-of-stock situation," the MMA star said. "I was at the distillery last week and we have plans in place to be back in stock in Ireland and the United States in early December and onward."
Proper Twelve whiskey has sold six months' worth of stock in ten days, according to former UFC champion. That means that "a couple millions bottles" will be delivered to the US and Ireland early next month for McGregor's fans, according to an unnamed source as quoted by Fox News.
"Hundreds of thousands of people from all over the world" have sent requests trying to get to know where they can purchase a bottle of Proper Twelve, the MMA legend told the Irish Sun earlier this week.
McGregor launched his own brand of Irish whiskey over a year ago. The beverage is a result of cooperation between Eire Born Spirits, McGregor's own spirits company, and Bushmills head distiller David Elder and Proximo Spirits. The name reportedly came from Dublin 12, the postal district in southwest Dublin that includes Crumlin, the neighborhood where McGregor grew up.
The fighter announced his plans to join the whiskey business shortly after his infamous loss to boxing champion Floyd Mayweather in August 2017. McGregor was initially planning to sell whiskey under "Notorious Irish Whiskey" brand. However, he reportedly had to withdraw the trademark application, as it had already been trademarked for use on alcoholic beverages.
You can share this story on social media: