Iranian central bank disconnected from SWIFT messaging – US treasury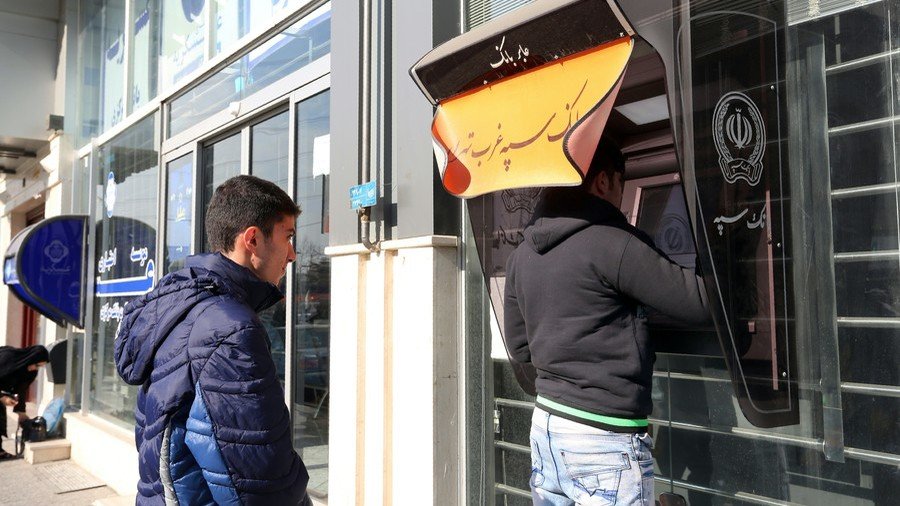 The Iranian Central Bank has been cut off the SWIFT financial messaging system, the US Treasury Department has said. Disconnection makes it more difficult for the Islamic Republic to settle import and export bills.
SWIFT planned the cutoff for several days, having come under pressure from the US to do so. Treasury Secretary Steven Mnuchin said that the move is "the right decision to protect the integrity of the international financial system."
Last week, SWIFT said that it would begin cutting off access to several unspecified Iranian banks. More than 70 Iranian and Iranian-linked financial institutions were sanctioned, including a host of banks that allegedly provided services to Hamas and Hezbollah, and others that provided services to the Iranian armed forces.
While the US could not directly force SWIFT to cut off Iranian banks, US Secretary of State Mike Pompeo had warned that penalties would be applied to firms that refused to comply with the latest sanctions.
A neutral entity, SWIFT had found itself torn between a US-EU diplomatic row as of late. Scrambling to save the 2015 Joint Comprehensive Plan of Action (JCPOA), or Iran deal, EU leaders enacted a 'blocking' law in August, prohibiting firms operating in the bloc from complying with the US sanctions.
Now, in siding with Washington, SWIFT, which is based outside Brussels, may face penalties in Europe.
Meanwhile, European leaders are planning on introducing an alternative system to ensure that payments to and from Iran can be processed. Such a system will not be ready for several months at least, and Iran's deputy foreign minister Kazem Sajjadpou expressed frustration last week with the delay, saying "what is lacking is both speed and efficiency."
The Society for Worldwide Interbank Financial Telecommunication (SWIFT) is a financial network that provides high-value cross-border transfers for members across the world. It is based in Belgium, but its board includes executives from US banks with US federal law allowing the administration to act against banks and regulators across the globe.

It supports most interbank messages, connecting over 11,000 financial institutions in more than 200 countries and territories.
For more stories on economy & finance visit RT's business section
You can share this story on social media: