Back to basics: Venezuela wants to barter its crude for goods to bypass US sanctions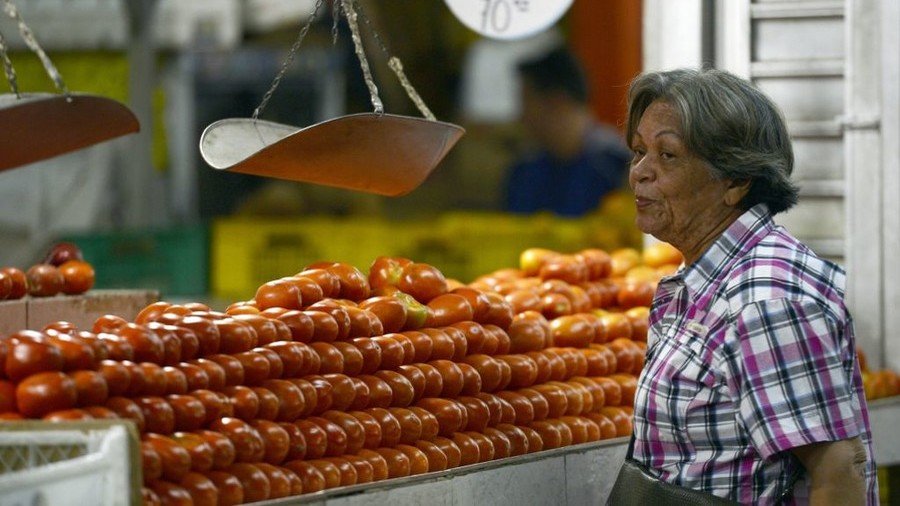 Venezuela has developed special mechanisms allowing the country to keep trading with foreign partners despite the existing and looming penalties introduced by the United States.
Caracas plans to swap the country's crude oil for imported products, according to Jesus Faria, the Vice President in charge of economic affairs of the United Socialist Party of Venezuela (PSUV).
"Oil is our key resource for participating in the international trade. Without a doubt, we are trying to use it to resist external pressure," Faria said in an interview with Russia's news agency TASS.
"We have worked out some mechanisms, projects on possible barter of our crude for products. However, we do not see this mechanism as the only way out."
According to the official, launching of El Petro, the first state-sponsored oil-backed cryptocurrency, is set to help the Venezuelan government to combat the tough economic situation.
"Moreover, we have approved a legislative act aimed at rejecting the US dollar in international business and transactions," Faria said.
The Bolivarian Republic is currently struggling through one of the worst economic crises in history with hyperinflation heading for 1,000,000 percent by end of the year, according to the IMF. Thousands of people are reportedly fleeing poverty to nearby countries. Over recent years, Venezuela has become subject to numerous US sanctions, hitting the country's finances and debt issuance, as well as state oil company PDVSA.
Washington accuses the Venezuelan government of violating human rights and undermining democracy. US citizens are currently banned from buying newly-issued debt from Venezuela and its state-owned companies. The US remains Venezuela's top oil importer, however, and Washington has been reluctant to apply any direct penalties to the country's oil industry.
Earlier this week, the White House introduced another ban, this time – on dealing with entities and people involved with gold sales from Venezuela, which the US describes as "corrupt or deceptive."
For more stories on economy & finance visit RT's business section
You can share this story on social media: