Russia, India & Iran want to create alternative trade route to Suez Canal – report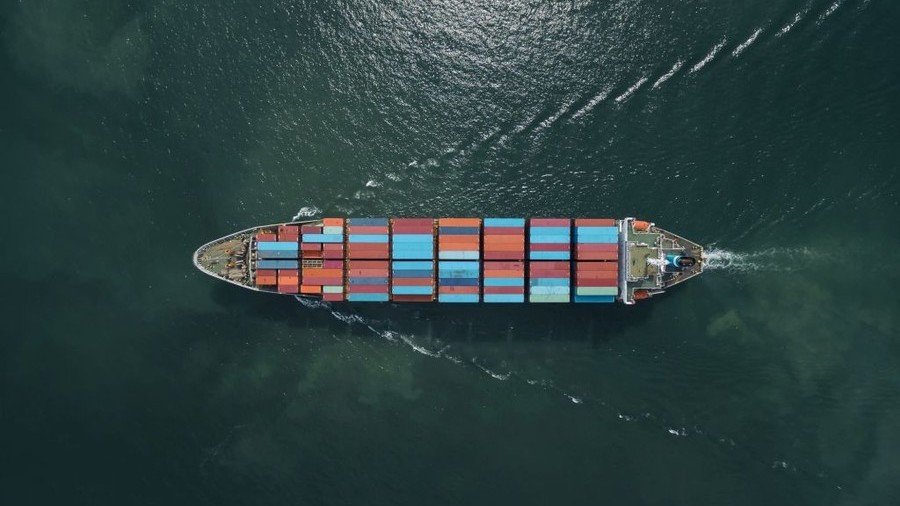 Officials from India, Iran, and Russia are going to meet next month to negotiate a large joint project aimed at launching a new cargo transport corridor that could become a cheaper and shorter alternative to the Suez Canal.
The new shipment passage, North-South Transport Corridor (INSTC), is set to connect the Indian Ocean with the Persian Gulf through Iran to Russia and Europe, according to Iranian state-owned news outlet Press TV. The 7,200-kilometers long corridor will combine sea and rail routes.
"The INSTC is the shortest multimodal transportation route linking the Indian Ocean and Persian Gulf via Iran to Russia and North Europe," India's Ministry of Commerce and Industry said in a statement, adding that trilateral talks between the parties are scheduled on November 23.
The route will make it possible to deliver cargoes from India to the Iranian port of Bandar Abbas. Then, the goods will be transported by land to Bandar Anzali, Iran's port on the Caspian Sea. After that, goods will be shipped to the Russian southern port of Astrakhan, from where they will move to Europe by rail.
The new transport artery will potentially reduce the time and costs of shipping by up to 40 percent. Transport time between Mumbai and Moscow will reportedly be reduced to 20 days. Annual capacity of the transport artery is expected to reach 30 million tons.
"All issues may be resolved in order to operationalize the (INSTC) route as early as possible," according to Indian Commerce Minister Suresh Prabhu, as quoted by the media.
Currently, Indian logistics companies have to route shipments through China, Europe or Iran to get an access to Central Asian markets. The former two ways are reportedly long, time-consuming and inevitably expensive with the Iranian route seen as the most viable.
India is also seeking to fight a trade route to the markets of landlocked Afghanistan, avoiding neighboring Pakistan amid ongoing territorial tensions over the Kashmir. So far, India has committed $500 million for developing Iranian port of Chabahar that is strategically crucial for achieving the goal. For Afghanistan, the corridor through the Iranian sea outlet means billions of dollars in trade and cutting the country's foreign dependence for transportation aid.
The ambitious INSTC project comes on the back of a broader initiative 'One Belt One Road' pushed by China. The multi-trillion-dollar project may potentially include the India-Iran-Russia route into the chain of global shipments in an enormous boon to future business and trade.
For more stories on economy & finance visit RT's business section
You can share this story on social media: