US sanctions are attempt to dominate global oil markets – Rosneft boss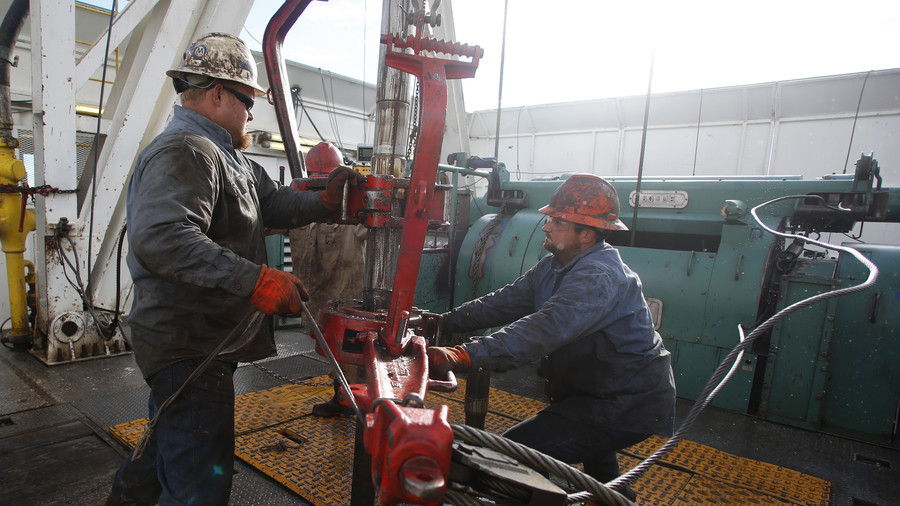 Sanctions, imposed by Washington against Russia and other countries, are nothing but an attempt to promote US companies in energy and other global markets, said Rosneft CEO Igor Sechin.
According to Sechin, the US "gets used to the role of the regulator of the world oil market," by replacing OPEC with the "US-PEC." In attempting to reach its goals, the US just ignores the interests of the rest of the world.
For example, sanctions against Russia and Moscow's retaliation hurts key US ally, Germany, Sechin says.
"The US accounted for only about 0.6 percent of the losses from the sanctions imposed against Russia, while Germany faced as much as 40 percent of the losses," said the head of Rosneft at the XI Eurasian Economic Forum in Verona on Thursday.
"I'll note that in a number of sectors — shale oil, arms exports — the US economy pragmatically won because of sanctions imposed on other countries," said Sechin. "It is worth asking - was it a simple way of support for domestic producers at the expense of the world community?"
A complete ban on the import of Iranian oil from November 5 imposed by the US will have serious consequences for the European economy, Sechin noted. "In the short term, US Treasury wars could lead to a serious imbalance in the oil market," he said.
The instability in Libya and Venezuela, and uncertainty around Iran, would all lead to increased volatility in the oil market, and it is "caused by the US administration", Sechin added.
OPEC has no capacity to compensate for a lack of oil output caused by the US, Rosneft boss noted, adding that this could lead to another spike in oil prices.
According to Sechin, the US has its own vision, as they "gladly get used to the role of the regulator of the world oil market, being guided by non-methods and selfish interests."
For more stories on economy & finance visit RT's business section