Merkel wants more US natural gas in Germany – WSJ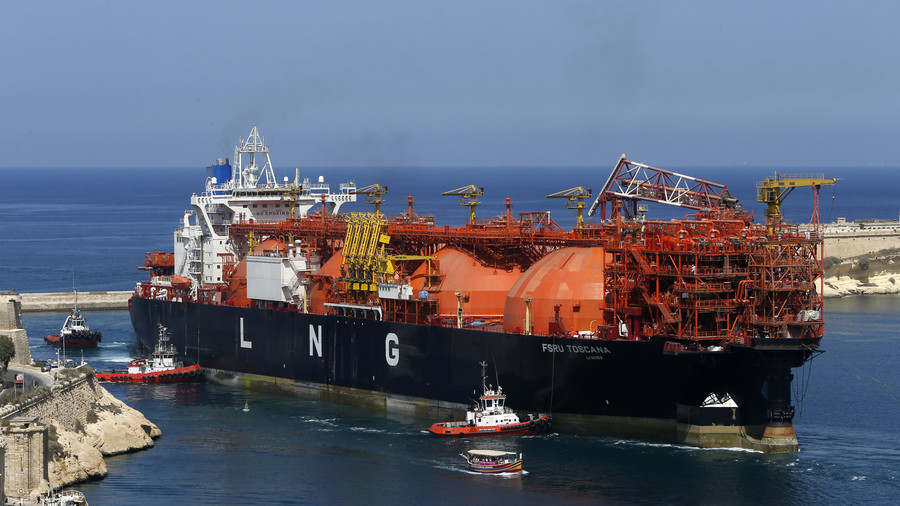 Germany will reportedly buy more liquefied natural gas (LNG) from the United States, the Wall Street Journal writes.
This month, Germany Chancellor Angela Merkel told a group of lawmakers that her government had decided to co-finance the construction of a €500 million ($576 million) LNG shipping terminal in northern Germany, according to the newspaper's report.
Germany is buying most of its gas cheaply from Russia. Merkel has been lobbying for the extension of the Nord Stream 2 pipeline that would double Russia's existing gas export capacity to Germany despite pressure from Washington.
US President Donald Trump has insisted that Berlin was "captive" to Moscow and would become dependent on Russian exports when the pipeline is implemented. During the recent talks with her lawmakers, Merkel described her change of mind as a "strategic" decision, the WSJ says.
The question of building an LNG shipping terminal in Germany has repeatedly been postponed due to economic issues of such a project. However, the project has been given a green light this month.
"We're creating jobs and we're also deepening the trans-Atlantic relationship. The US is totally committed to bringing US LNG to Europe and to Germany," US Ambassador to Germany Richard A. Grenell said, as quoted by the WSJ.
The newspaper says it is not yet clear what kind of support Berlin will give to the LNG terminal, but the government has already decided to fast-track the review of the application.
For more stories on economy & finance visit RT's business section
You can share this story on social media: