Ramaphosa pledges to accelerate return of lands to black South Africans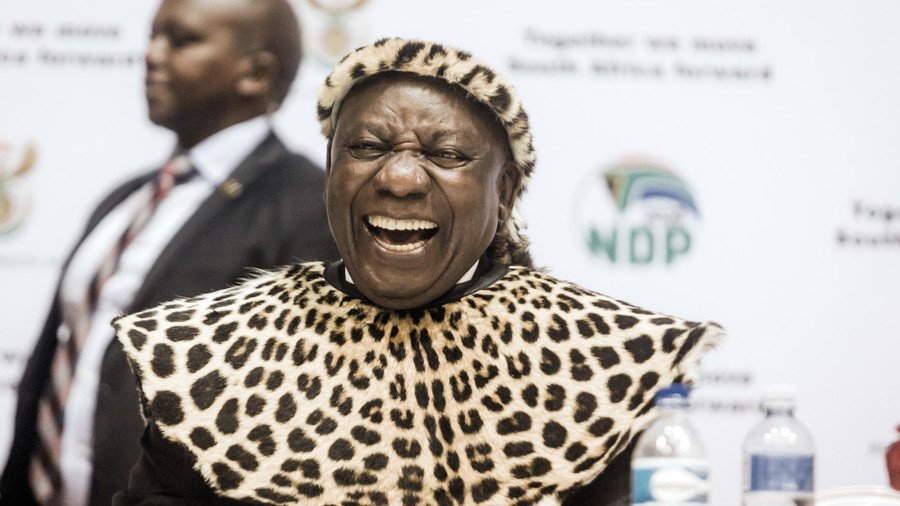 South African President Cyril Ramaphosa has promised to speed up the controversial land reform proposed by the ruling African National Congress (ANC) earlier this year.
"We are making history and celebrating the return of your land today. We are righting the historic injustice and returning the land to its rightful owners," the president said at the handover of 4'586 hectares of land to the community of KwaMkhwanazi at Empangeni in northeastern KwaZulu-Natal.
Ramaphosa admitted that his government has been too slow in the process of restitution and redistribution of farmlands, stressing that land is a key pillar for economic emancipation and freedom.
"We are commencing a rolling mass land distribution program in our country. We will be returning land in a massive way. This Mkhwanazi land is the first'" the president said. "Today we are making history' celebrating the return of the land to our people in this area."
The KwaMkhwanazi community had been evicted from the lands the previously possessed in several steps: the first, shortly after World War I, and then in the 1940s when commercial cane and timber operations were expanded.
The land reform has become a hot issue both domestically and internationally since the South African government announced plans to change the constitution, allowing the expropriation of land without compensation. The new law would allow for land to be taken from white farmers and redistributed to the landless black majority.
The policy is reportedly aimed at eliminating a significant inequality in land ownership in South Africa. The reform evoked intense international debate along with numerous media reports of alleged violence against white farmers, including murders. The step also raised deep concerns about the decline in food production and international investments in the economy. However, the government says the land reform is absolutely lawful and will not threaten stability of South Africa.
For more stories on economy & finance visit RT's business section
You can share this story on social media: