Oil surges to 4-year high as investors see no sign of production rise amid Iran sanctions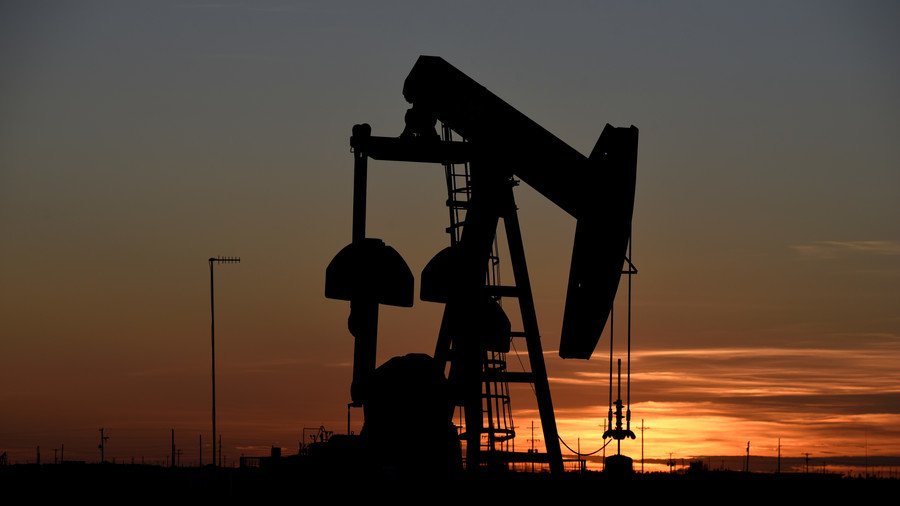 Crude oil prices have jumped to the highest level since November 2014 as key producers like Russia and OPEC are not increasing production, while Iran will soon be hit by US sanctions on its energy industry.
Brent oil surged to $81.9 per barrel on Tuesday, while the US West Texas Intermediate rose to $72.44 per barrel. OPEC, Russia and other key producers met at the weekend to discuss a possible increase in crude output, but the so-called OPEC+ group decided not to do so.
While oil production is not rising, it is likely to fall when the US sanctions against Iran's oil industry come into force on November 4.
"Iran will lose sizeable export volumes, and given OPEC+ reluctance to raise output, the market is ill-equipped to fill the supply gap," Harry Tchilinguirian, global head of commodity markets strategy at French bank BNP Paribas, told Reuters.
US President Donald Trump has repeatedly demanded that OPEC, Russia and other producers should increase output to offset the fall in Iranian supplies. The International Energy Agency predicts strong oil demand growth of 1.4 million barrels per day (bpd) this year and 1.5 million bpd in 2019. The growth will come at the time when OPEC's third largest producer Iran has been losing clients.
"South Korea and Japan have completely stopped importing oil from Iran, and India has slashed it almost twice. It means that that in about a month Iran will lose 1 million bpd. This loss in global supplies can become a catalyst for price growth in the foreseeable future," Anastasia Ignatenko, leading analyst at TeleTrade said in an e-mail to RT. The analyst noted that oil could surge to $95 per barrel in the second half of 2019.
For more stories on economy & finance visit RT's business section
You can share this story on social media: