US-China tariffs exchange could have 'significant economic costs' to global economy - IMF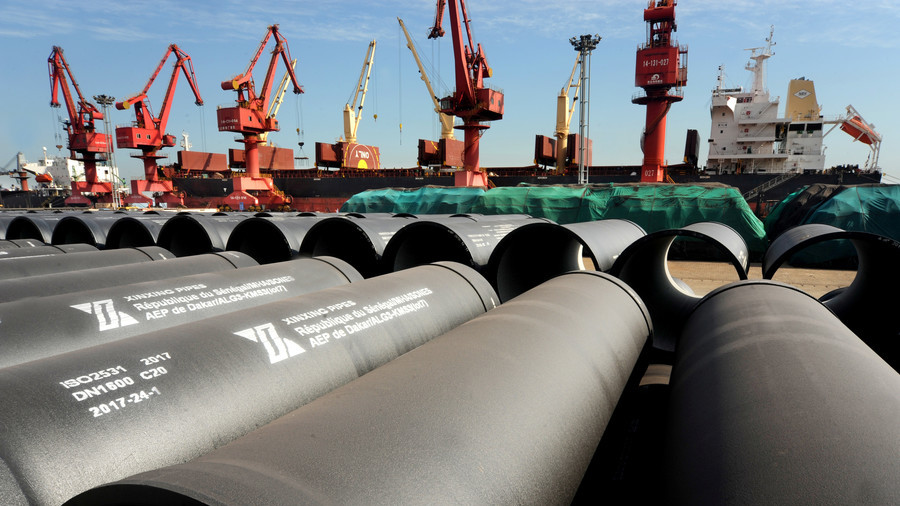 The International Monetary Fund has warned about the casualties of the trade war between the world's largest economies, the US and China, AFP reports.
The global lender is still assessing the impact of China-US duties, but the economic costs "will quickly add up," IMF spokesman Gerry Rice told reporters on Thursday.
Rice said that "depending on specifics and how they play out, the imposition of tariffs could come at a significant economic cost."
China added $60 billion of US products to its import tariff list on Tuesday as retaliation to US duties on $200 billion of Chinese goods, which go into effect on September 24. The measure comes into effect next week.
Beijing has also filed a complaint to the World Trade Organization (WTO) against the fresh $200 billion tariffs worth of Chinese goods announced by the White House. Earlier, US President Donald Trump threatened China with further tariffs on around $267 billion of imports if Beijing retaliates against the latest measure, which it did.
In July, the IMF warned Trump that a trade war could cost the global economy $430 billion, with America being "especially vulnerable."
The Trump administration said the tariffs were necessary to protect national security and the intellectual property of US businesses, and to help reduce the US trade deficit with China. Beijing has repeatedly said it is against any trade wars, but will retaliate to protect its economy.
In 2017, the US posted a $376 billion goods deficit with China. A lot of the imported goods are from US companies, who send raw materials to China due to cheap labor.
For more stories on economy & finance visit RT's business section
You can share this story on social media: