US dollar dominance jeopardized by Russia-China alliance – Max Keiser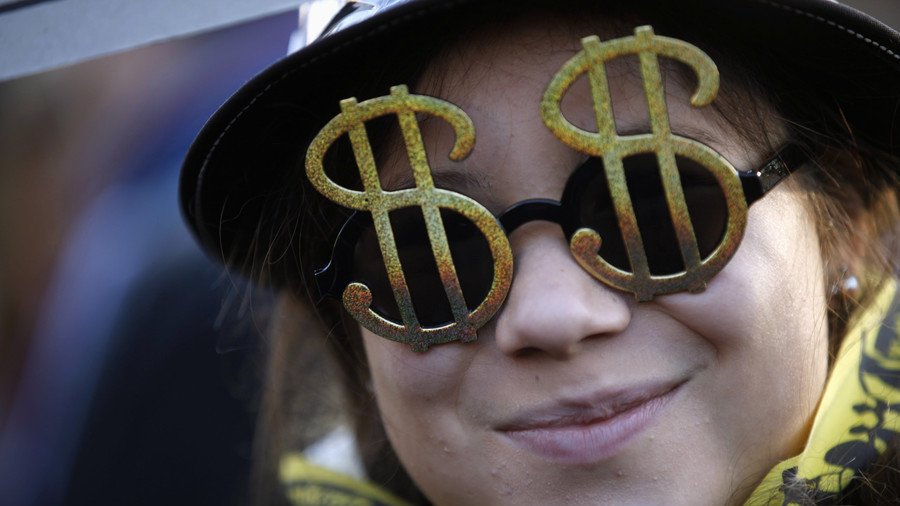 The cementing of relations between Moscow and Beijing means a new multipolar world with more bilateral trade and different centers of currency concentration and power, according to RT host Max Keiser.
He says that the new Russia-China alliance could not be taken on by the US militarily which means that "the US dollar is in grave jeopardy of losing its status as the world's reserve currency."
Washington is "very aggressive in defending its currency, it tends to bomb anybody who tries to ignore the dollar," Keiser said, adding that if Russia and China pull off the alliance then the greenback will start crumbling.
"So, this is a totally new century, we've got a new multipolar world, the US really has to start tap dancing to a different tune if they want to participate or be left out."
Keiser explained that the dollar is benefitting from the chaos in emerging markets in Argentina, Venezuela, and South Africa.
"There's a flight of the dollar as a safe haven currency but once that trend has peaked, then you'll be looking at this broader geopolitical picture in terms of the currency market and you'll see Russia and China coming together and they will be able to ignore the dollar."
Keiser stressed that it would be a "net negative for the US in terms of its current ability to govern much of the world economy. It may force Washington to change some of its behavior when it comes to dealing with other countries around the world and scale back its militaristic policies."
Keiser used China's activities in places like the African Union as an example where Beijing has been going in with "development dollars for years now" while the US was installing military bases.
"So, the US has lost in Africa in a lot of ways while China has gained a lot friends there because they are going there with trade, infrastructure projects, and they are building a huge new Silk Road across all of Eurasia with the help of Russia," he said.
For more stories on economy & finance visit RT's business section
You can share this story on social media: