First oil delivery to China through petro-yuan settlement set for September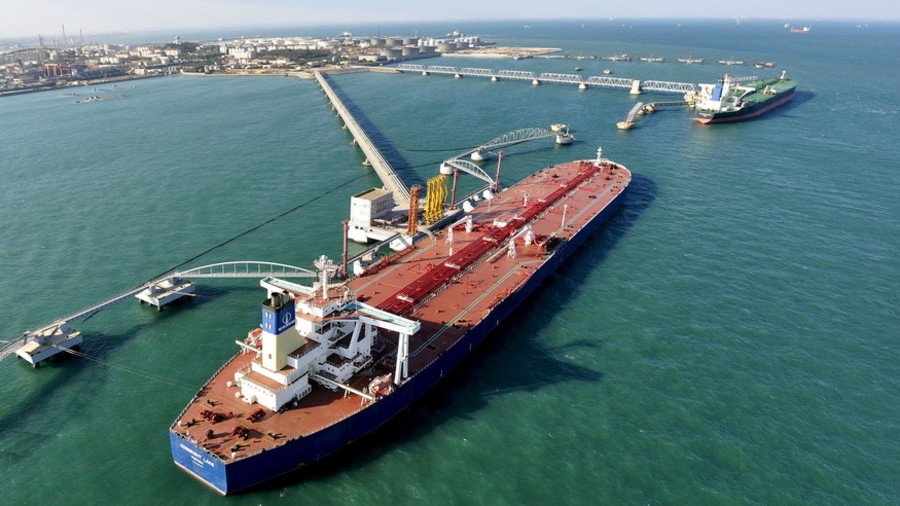 In the first physical settlement of the Chinese yuan-denominated oil futures contract, five companies will deliver a total of 600,000 barrels of Middle Eastern crude grades to buyers of the September futures contract.
China's crude oil futures launched in March, with crude set for delivery in September, the first month which the Shanghai International Energy Exchange (INE) designated for deliveries in order to allow the contract to develop and accumulate volumes for physical delivery.
The deliverability, the volume, and smooth process will be key to China fulfilling its ambition to have the yuan-priced oil futures contract become a major crude benchmark on a global scale like the Brent and WTI benchmarks, analysts told Reuters.
The first such test will be next month, during which Chinese companies, including state-held majors, will deliver oil against the Chinese oil futures contract to storage facilities that are among the eight sites that the Shanghai exchange has approved for cargo delivery in the futures contract, according to sources.
Unipec, the trading unit of Asia's biggest refiner Sinopec, plans to deliver some 200,000 barrels of Iraqi grade Basra Light to Sinopec-held storage tanks at an island off the eastern province of Zhejiang.
Each of CNPC Fuel Oil, Zhenhua Oil, and unidentified private firm will deliver 100,000 barrels of Basra Light into CNPC Fuel Oil-operated storage farm in the southern port of Zhanjiang, while CNPC's trading arm Chinaoil will deliver 100,000 barrels of Oman crude to storage tanks in the northeastern city of Dalian, the sources said.
It is not immediately known who will be taking the oil that the companies will deliver against the yuan-denominated oil futures contract.
Analysts have flagged storage costs in China as one of the problems that traders could face in the delivery mechanism of the Chinese oil futures contract. Storage costs in China are much higher than elsewhere. The reason for the higher cost is limited storage capacity availability and the requirement that the cargo be stored at a specific storage facility rather than at any available.
This article was originally published on Oilprice.com
You can share this story on social media: