China sticks to Iranian oil imports as Europeans bail out under US pressure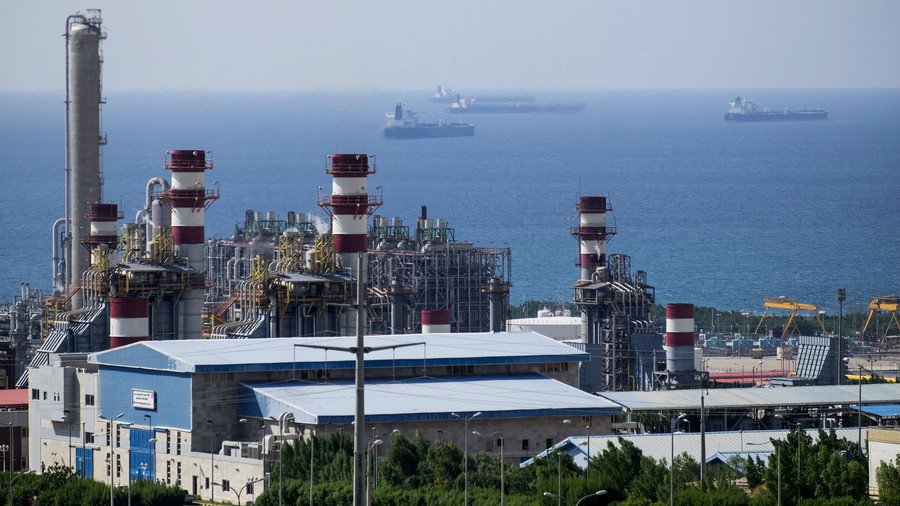 Chinese refiners have shifted to Iranian-owned tankers for nearly all of their Iranian oil imports as other shipping firms stop their operations in the country due to threats of US sanctions.
Chinese state-owned oil trading corporation Zhuhai Zhenrong and the largest Asian refiner activated clauses in their long-term supply contracts with Iran to use tankers owned by the National Iranian Tanker Company (NITC), Reuters reports, citing sources close to the issue. Moreover, the Islamic Republic is reportedly shouldering the costs and risks of delivering the crude to China and is handling the insurance.
The shipping data compiled by Thomson Reuters Eikon shows that all the 17 tankers chartered to carry oil from Iran to China last month were run by the Iranian firm, while in June eight of 19 vessels were Chinese operated.
Earlier this month, Chinese authorities said the country wouldn't halt purchases of Iranian crude despite Washington's efforts to lower oil exports from the country and reign in its influence over the Middle East.
The US administration reimposed sanctions against Iran after unilaterally withdrawing from the 2015 international agreement curtailing the country's nuclear program.
The first batch of penalties, which came into effect on August 7, is aimed at cutting off Iran from the US financial system, as well as any company trading with the country. The second round, targeting the Iranian oil sector, will come into force in November. So far, a number of European companies have suspended their operations in Iran despite protection promised by Brussels from US penalties.
China as well as Iran's other top oil client, India, refused to comply with the US unilateral sanctions against Tehran. However, India has cut back on the amount of oil it buys from Iran, citing concerns over losing access to the US financial markets.
At the same time, Beijing is in the middle of a trade dispute with Washington. The US has imposed tariffs on thousands of Chinese products in an effort to even out the trade balance between the countries. Beijing has retaliated with levies on American goods of equal value.
For more stories on economy & finance visit RT's business section
You can share this story on social media: